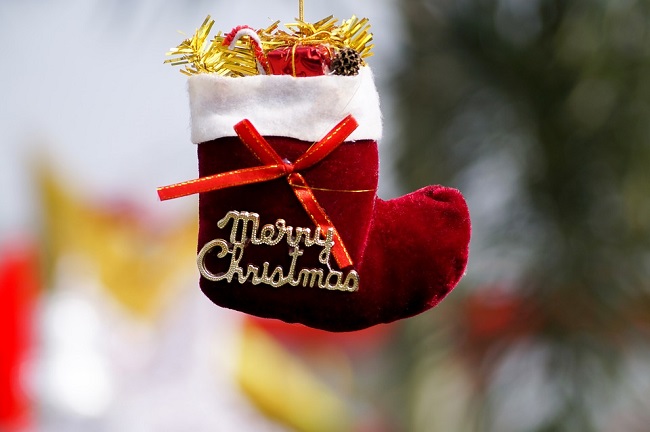 Image Credit
Spoiler alert: Christmas 2019 is now under three months away. While you might wish to keep putting it off, it'll be here before you know it. If you want to avoid the annual stresses that usually precede the festive season, now is the time to take control.
There are several ways to regain control of the situation before the panic sets in. Use the following checklist for guaranteed success.
Know your plans
The festive season is a time that should be spent with friends and family. As such, you need to know that your plans all sync up. Deciding on who will host the big day along with creating a guest list lets you think about food requirements, gifts, and other key feature. This is especially true if this year's festivities will be slightly different from those of previous years.
Invest in your health
Festive fun is far more accessible when you feel fit and healthy. So, if your health has taken a hit this year, it's vital that you take action immediately. Aside from improving the Christmas period, it'll set the perfect platform to start 2020 in the best possible place. On a separate note, good health will translate to improved looks and greater self-confidence.
Pre-order items
Your festive checklist is sure to include a long list of special items, ranging from trees to turkeys. Where possible, placing an order weeks in advance can save you the stress of racing around nearer the big day. Besides, booking with time on your side allows you to negotiate the best deals with various suppliers.
Plan gift shopping
This is a wonderful time of the year, but it is very expensive too. Saving a little money away over the coming week or so can reduce the financial tension. Meanwhile, planning ahead by targeting the Black Friday deals and other sales will serve you well. It's the thought that counts rather than the cost of goods, but getting a bargain still fills you with pride.
Check your inventory
A large number of festive decorations and features can make an appearance year after year. However, it's inevitable that some items will need replacing. Take the time to get your goods out of storage and make a thorough list of what's good and what's not. That way you can find suitable upgrades in no time while also avoiding duplicates.
Book a photoshoot
Whether you plan to send a festive greetings card or not, a family shoot can be ideal. It's the perfect way to capture your happy spirits and share the positivity with friends and family. The shots can also be turned into canvas art or photos to brighten up the home all-year round. What move inventive could you need?
Decide on your charity endeavors
Giving is more important than receiving, and charitable donations at this time of the year are more common than ever. Finding a cause that is close to your heart should sit at the top of your agenda. Whether it's sponsoring a child, helping with homelessness, or something else is up to you. But be sure it's an idea that unites your family.