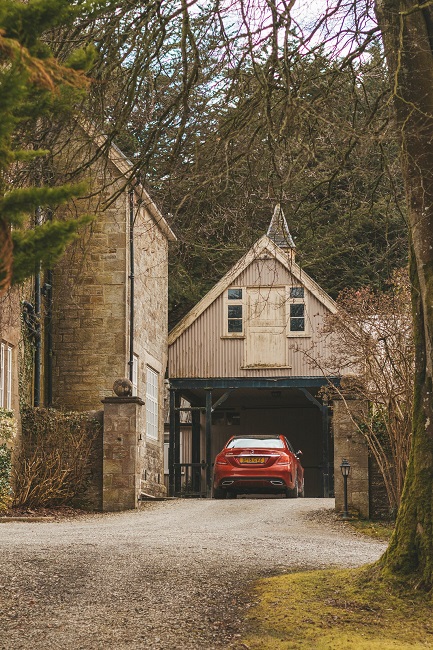 Image Credit
When you're looking to overhaul your home, make a room serve more than one purpose is a great way to reinvigorate a space. While that spare room can become a home office or reading room, what happens with less practical spaces? Your garage is more than just somewhere to put your car; it is somewhere that can serve many purposes. And it seems that now, garages aren't used for parking at all. What can you do, seeing as your car is parked on the driveway, with this space that's very likely, home to piles and piles of boxes?
Guest Room
If you have a two-car garage, you could very well turn this into a guest room. Be careful with this, especially in terms of your city's zoning laws, but also think about insulating it properly. With something like the garage door, it might be worth getting garage parts from Precision or another supplier to ensure that it is a safe and sturdy structure. You have to make sure that, especially when winter comes, that it's adequately insulated. Put lots of blankets in there, and a space heater, but also think about the flooring issues. If you don't put protective flooring down, will flooding or excessive rain put this guest room out of action?
A Game Room
If you spend a lot of time working at home you might want to escape to a room that doesn't remind you of work. A game room is a perfect fit for a garage because you have the opportunity to do pretty much whatever you want with the space. The great thing about a games room is that it's not that expensive to implement. You don't have to insulate it if you don't want to; if you want to turn it into an extra room of the home, you can add a few more comfortable touches to reduce the garage sensibilities. It doesn't have to be difficult, you can add family photos, rugs, or a few posters, and the space will feel a bit more like an extra room of the home rather than just a garage.
A Home Gym
It is certainly a very popular option, primarily because a garage lends itself well to that environment. You don't need to decorate it, just put your workout equipment dead center, put some music on, and off you go! But if you want to add a little bit more to it, you don't necessarily need a weights bench. If you want to do something different, you can turn it into a place where you can do circuits. Install a pull-up bar, get some hand-held weights, as well as a running machine, and you've got a multi-purpose gym without ever having to go go to the real thing! As a home gym is the opportunity to remain in isolation, it can give you the opportunity to truly focus on the exercises. A home gym is a delicate balance to get right, primarily because if you don't want to exercise, you don't have to! But by having a diverse set of workstations, you stand a better chance of keeping on top of keeping healthy.
A Home Office
Working from home is most definitely a knife's edge. If you a busy household it can be difficult to have that focus in order to work properly. But you have to remember that if you want to set up a home office, you need something with a little bit more comfort. A cold garage in the middle of winter could keep you motivated to do your work a bit quicker, but on the other hand, if you have to stay there for eight or nine hours a day, you may want to find another method of setting up a room that's separate from the rest of the home. You can purchase a shed instead and go down this route. But if your work allows you to go to the garage, make sure it's comfortable, but not too comfortable.
A Playroom
The perfect opportunity to get the kids "out" of the house! The great thing about a garage is that you can turn it into any space you want! Because a garage doesn't necessarily follow the aesthetics of your home, this leaves it open to interpretation. On top of this, you might not be so concerned about making a mess! Instead of having your kids play in their room, you can add a few changes, like storage, bookshelves, or musical instruments, and your kids can go for it! Also, remember to insulate the space properly, especially if you send your kids out to the garage during winter. It needs to be comfy, of course!
A Home Theater
For most people, the living room is the place where they watch movies in surround sound, but if the home isn't big enough or someone doesn't like it so loud, turning a garage into a home theater and getting people round to munch on popcorn and watch the latest addition to Netflix, surely the garage is the best bet? You could get a large television, a fantastic sound system, but also add that little extra sensation by installing comfy chairs, and it becomes a home movie theater all of its own! And if the garage is particularly chilly, especially in the winter, you can insulate the walls, but also remember to soundproof the space! It's also worth bearing in mind that if the neighbors know you have a makeshift home movie theater in the garage, that it needs to be secure! Having a proper security system in place is crucial, but also, cover everything in a dust cloth as the garage can tend to attract a lot of it.
The garage is more than a car hole! If you want to make the most of this extra room, especially if your home is getting full, it is a simple way to add a little bit of extra value to the home, while also maximizing what your property can really do.