Every family goes through changes and upsets overtime. There are successes, challenges and usual heartbreaks along the way. But that's part of what being in a family is. Experiencing everything together and supporting each other through it. But there are some ways in which you can prepare and get through these challenges a little more comfortable over time. All you need to do is be realistic and open-minded about everything. We as humans can overcome most things. And nothing is entirely as bad as it seems. So here are some ideas that you may be able to follow to achieve great things and be prepared for all eventualities. No matter how long you've been in the family for, there's always something that crops up, so being realistic is the goal.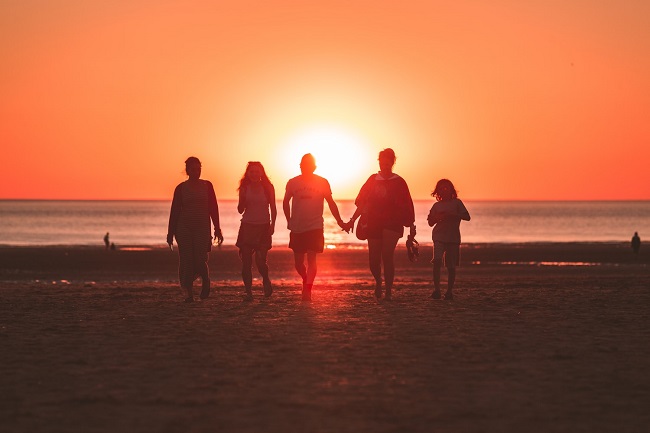 Image Source
Graduation
Along with a great sense of pride, comes, and certainty when it comes to graduation. It's something that everyone works towards but doesn't always know what they want to do next. Since unless you are an adult learner, most people tend to be still very young when they graduate. But the months leading up to graduation exams and the stress levels can really push you to your limits. And while everything is usually okay in the end and uncertainty can, of course, show a family into chaos. The best way to combat this is to stay grounded and focused on the end result. Ensuring that the person graduating, or people graduating, are well prepared, and well-rested is essential. Looking at graduate school tips and doing as much research as possible is critical. Working out what the Nextep may not be easy, but ensuring that you do everything correctly to start with will set you on the right path. If it's your child who is graduating, then, of course, there will be a level of emotion experienced because of this, there were children grow up so fast, and graduation can seem like a huge milestone, but staying calm and collected, as well as confident will help your child be confident too.
New baby
Bring in a new baby into the family is a massive change for everybody. If you already have children, then adding a new sibling can go one of two ways, a sibling can be adored, or be a source of jealousy for many children, so thinking about this carefully and managing the situation well is essential. Unfortunately having a new baby is exhausting, so it isn't always as simple as that. So making sure that you are taking care of yourself, putting boundaries in place for the older children, and of course, being realistic at all times will undoubtedly help your overall success of integrating the new baby into your family. Babies, of course, don't really know what's going on around them, so trying not to overthink it is essential, children will always adapt, and babies enjoy learning. To prepare for integrating a new baby into your family, you will want to support yourself, and the rest of the family adequately. And you should gain support for yourself too. We can't do everything, and we shouldn't worry too much about unimportant things, and worry more on staying calm and collected at all times if possible. This gives children the stability that they crave, and so produces a quiet environment.
Job changes
Changing your job, whether it be for financial reasons, or due to redundancy, for example, can be incredibly stressful. Still, there are times where it can also affect the rest of your family. If you aren't too sure how to manage the stress of a job change, then start your research early is critical here. If it is an exciting job change, or maybe a promotion, then you may be very excited And not need to worry about the stress side of things. But with every job change comes a change in routine usually, so prepare for this well in advance, and ensure that the rest of the family understand what is happening, and how it may affect them. You will find the support of your family enables you to be much happier with the change. And staying open minded is essential.
Not everybody finds a job change positive, and some disappointment me and see you. So be prepared for the job change not to be what you thought it was, and work out a way to manage this scenario well in advance.
As with anything having the support and love of your family can help you achieve great things so keeping this in mind you will know that you can do anything you set your mind to.