Many investing gurus talk about how recessions are the best time to invest. Currencies are in freefall, and stocks are in decline, providing ample opportunities to pick up a bargain.
But there's a problem with this idea. It assumes that you have cash available.
"Buying the dip" is one of the great ironies of investing. Right at the moment when assets are at their cheapest, you don't have money in your bank to snap them up. You want to take advantage of the low prices, but you can't. It seems like you have to bite the bullet and watch the opportunity pass you by.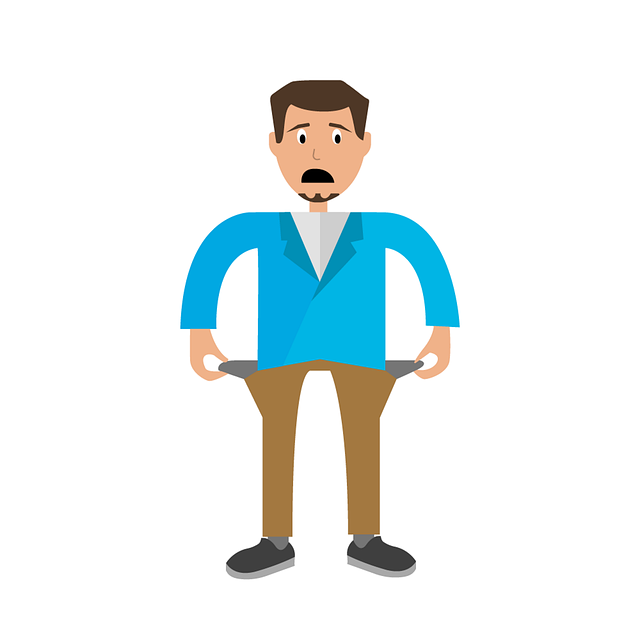 Image Credit
But do you?
In this post, we're going to take a look at all the ways that you can invest if you have no cash. Some of these are high-risk strategies, so consider yourself warned. Also, this does not constitute advice. It is merely some thoughts on how you might make money when your bank account is relatively empty.
Bet The House
If you have a mortgage and a house, then it is likely that you have built up a considerable amount of equity. One option, therefore, is to go to the bank and take out an equity release plan. You can then use this freed-up cash to invest in other assets that are on sale right now, such as stocks. Remember, it is likely that stocks will recover faster and further than house prices in the coming months and years. So, by the end of the process, you should be in a much better position financially.
Lever Up Your Forex Account
Even if you don't have much money in your forex account, you can always approach your forex broker and ask for leverage.
The concept here is simple. You borrow money to take advantage of opportunities in the market, and then you pay it back out of your winnings. The idea, therefore, is similar to equity release, except here the loan is unsecured. The organization managing your trading account sends you extra cash. You then attempt to make money on the foreign exchange markets. And then when you do, you pay them back.
Of course, if you decide to go down this route, you need to understand what you're doing. If you don't, then you could see the value of your investment fall, making it more challenging to pay back the original loan. If, however, you have a track record making money on the currency markets, then, by all means, lever up. It could amplify your returns.
Buy Part-Shares
Buying a single Google or Amazon share is expensive. Just one slice of the pie can cost you more than a thousand dollars. A lot of people just don't have that kind of cash lying around.
Now, though, you can buy these stocks via a third party. That organization buys up a bunch of shares and then sells ownership rights to part of them. When you issue a sell order, they give you "fair value" by selling out of cash reserves or liquidating their holdings.