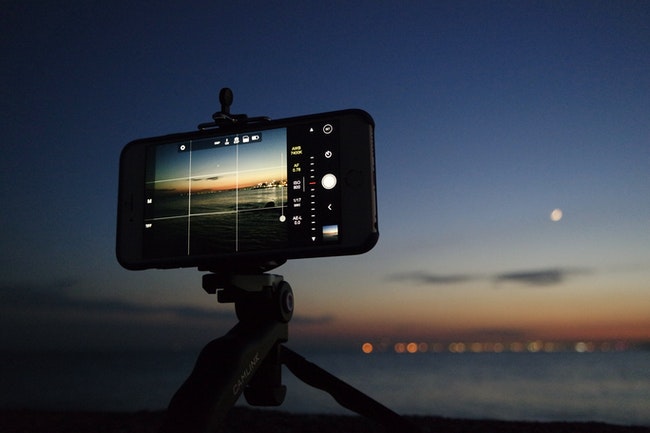 Image Credit
If you love taking photos, you'll know how it feels to have serious photo envy. Taking to Instagram, you can easily feel like a total amateur when presented with the most beautiful, perfectly lit, like-able photographs. You might think that these people, the ones who post the photos that make you go, 'How! How do they do that?' are all professional photographers. It seems as if they're trained in the art of getting that right shot at exactly the right time. You'd be surprised, however, how many of these photography geniuses are self-taught.
Taking your photography skills to the next level doesn't necessarily require an expensive online course or hours and hours of classes. No, you can actually learn from home, using your own free time to take your photos from zero to hero! Whether you have a passion for travel, wildlife photography, landscapes, sports or portraits, here are four great tips to make your photography shine without spending thousands on professional classes.
1. Turning YouTube Into Your Photography Guru
YouTube is useful for just about everything, right? Whether it's how to get the cap off a jar that just won't budge; how to train your dog to do a backflip; you name it, YouTube has it. Using YouTube for photography is an amazing, free tool. There are so many photographers who make free videos, with tips, tricks and equipment reviews. Learning new photography techniques is challenging, but with your own photography gurus guiding you, you'll find yourself taking photographs you never thought you could!
There are tutorials for all kinds of photography, too. If you are an analogue person and love taking photos using an old film camera, there's so much information online that you'll love. Using your free online resources helps you up your photography game without spending a single penny.
2. The Right Equipment
Smartphones are super high quality nowadays, it's true. There are many professional photographers who have taken to using their phones to complete their work. In theory, all you need is your phone, and you're on your way to creating brilliant photographs.
However, to build a diverse set of skills which can cover a range of styles and situations, some equipment is needed. For wildlife photography, for example, you may need a tripod to position your device on, in order to watch movements and behaviours of wildlife for a long period of time, from the same viewpoint. Similarly, if you are interested in shooting landscapes, it might be time to invest in a drone. Drones, which can be bought in stores, or online at sites like www.drdrone.ca, are devices which can be sent into the air via remote control, and film from above. When you watch a nature documentary which follows the hunting path of a pack of wolves or see a sprawling cityscape shot from above, it's likely these shots were created using drones.
Drones are an incredible addition to your stock of photography equipment. Plus, they're so much fun to use. Learning to fly a drone and help it aid your photography by reaching angles and heights you couldn't otherwise reach is super satisfying.
3. Practice Makes Perfect
Even with expert teaching from online tutorials and super cool, high-tech equipment, the only way to become an amazing photographer is to never stop practising. Like any special skill, it never just 'comes to you'. You've got to work hard and earn the skills that so many photographers seem to make look easy.
Practising doesn't just mean taking photographs of everything you see. Your practice must be intentional. Setting yourself goals to achieve each month, for example, 'This month, I will go on four nature walks and take photographs of the wildlife I see.' This sets a time frame and an achievable goal to work in your skills wherever you can.
4. Don't Be Fooled
Comparing yourself to others is never a good idea, and photography is no exception to this. Your photography journey is your own, and you will work at your own pace, within your own means. The photography you see on Instagram might be beautiful, but it's often not what it seems. Most of the time, seemingly perfect shots have been edited for hours on end using online software. Although a shot might look candid and casual, it's likely that an influencer, who makes money from posting on Instagram, has edited the photo a lot – or has paid someone else to do it.