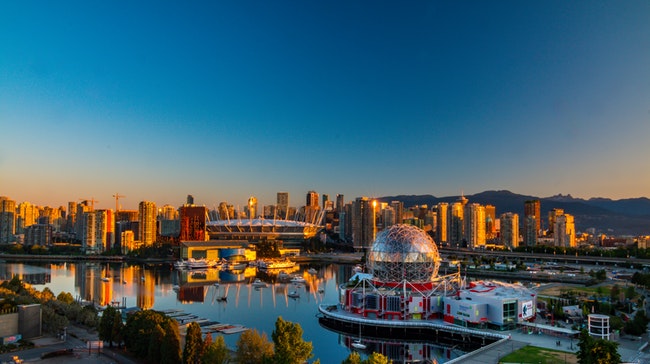 Image Credit
Vancouver may be deep in the tech world, but it still can be as fun and quirky as Victoria, British Columbia. Instead of art boardwalks and endless sweaty lines for carnival rides or beach games: consider exploring these parts of the city. Each is unique and maybe your new favorite thing the moment you try it.
Dr. Sun Yat-Sen's Classical Chinese Garden
Sometimes it can feel like every park and garden you see is starting to melt into one floral-scented blob of memory in your mind. If you've visited one English garden, it feels like you've seen all of them. That's what makes Sun Yat-Sen's garden so unique. Not only does he go above and beyond with presentation, but he also creates a magical new space. Dr. Sun Yat-Sen's garden is a breath of fresh air.
This garden tucked away behind private walls that hide it from the street is like a breath of fresh air. Beautiful and striking red and gold decor mingles with the beautiful fanned-out plantlife. Countless herbs, flowers, trees, and other greens are growing here, each expertly chosen for its specific position. This is a garden unlike most people in Canada have seen!
Bloedel Conservatory
Visible from nearly everywhere in the city, the Bloedel Conservatory is a gorgeous glass and metal dome that sits like a crown above the main parts of the city. Stepping inside away from cold winters or hot summers, your breath will be taken away by how comfortable and warm the inside of the dome is.
Filled to the brim with lush greenery, it can feel like you're slipping off into a rainforest to explore. Coffee trees and fig trees fill the space with a delicious smell, and your eyes will have no choice but to dart excitedly from plant to plant as you take it all in.
There's a unique walking trail that allows you to be amongst parrots and other winged friends for those who love animals. The childish wonder you'll feel from walking in here will be enough to make you want to look at homes for sale in Vancouver.
The Marine Building
Sometimes the actual work of beauty is the building itself. This art-deco-style building is so intricately designed that you can look at it every day for years and still find something new. Within this building's lounge, framed photos of the multiple projects used this building as their backdrop. Used for DC movies and shows centering around Superman, this building was capable of showing the ostentatious energy of the 20s without having to create a replica. When the sunlight pours into the city in the afternoon, the reflective surfaces of The Marine Building shine brightly, ushering in more guests through its door.
Vancouver is more than just a movie city that's trapped between a mountain range and the ocean. It's full of creative people, beautiful art, and enough gorgeous plants and buildings to make you want to move at the moment you can.