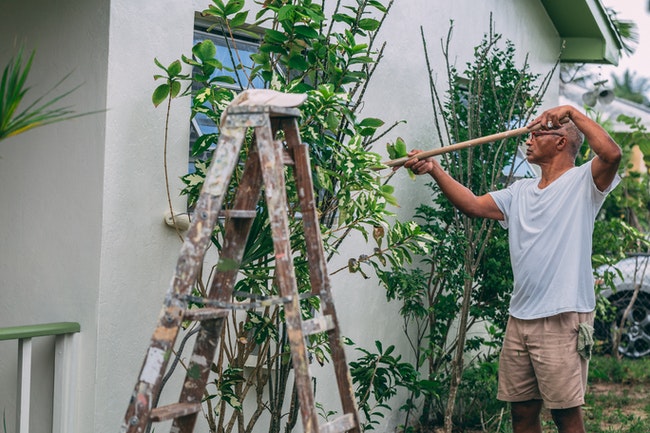 Image Credit
It has been more than two months since the noise next-door began. Home renovation. When the clock hits eight in the morning, the noise starts. It will last until around eleven in the morning, and will resume around one in the afternoon. It will all come to a halt at five in the afternoon. Eight to five all week long except on Sundays.
In the beginning, we would get annoyed with the noise. We are all nocturnal in the family so we are still up past midnight, most nights. We would get up a bit after nine-ish in the morning. So, you can just imagine how annoying it gets to be awakened by the noise of hammering and drilling almost every single day since then. But the neighbor's house contractor was considerate and respectable enough to ask for our understanding in a letter before they began the renovations. And it was a big deal for me that they talked to us in person as well to ask for our patience and understanding because the house next-door is being eaten by termites already so they need to salvage it as best they can.
After about two weeks, we started getting used to the noise. It became tolerable. Also, to better understand what's happening next-door, my brother and I took interest. We began talking to the contractor and the workers during their break time. We thought it best to see what's being done and when we saw what they did to the laundry area, it gave us an insight as to what we want done to ours, too. The contractor told us that we need to get the house checked, or the particular part of the house for that matter. Then, a plan will be drawn, with the budget alongside it. It is important to use high quality and affordable building supplies for home renovation projects. The contractor said it is better to always have a contingency fund ready because some issues in the house can come up while renovating it.
They are still going at it. But we talked to the contractor already, my brother and I. We are seriously considering getting the laundry area done once they are done next-door. We will come up with a plan and budget. And then we will set a timeline so it won't take them too long to do it.
Hopefully, the noise will not be as annoying as when the next-door renovations started. And the neighbors will be as understanding as us.