So, we had this discussion at home about the major appliances we have. In particular, we focused on three appliances: refrigerator, microwave oven, and washing machine. The discussion was about the appliances we have at home, how long we have been using each, and whether it be best to buy a replacement or just use it until it gets broken.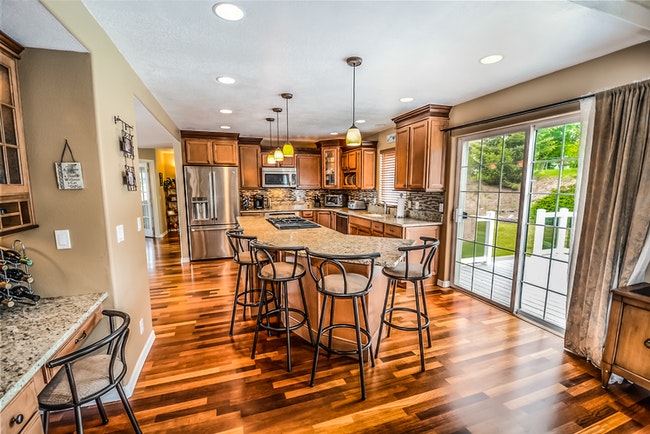 Image Credit
We were actually just talking about a new house. My sisters and I, being unmarried and all, planned to get a big house where we can all grow old together. While talking about a new house, I noticed that the refrigerator door was ajar. I asked who open it last and my youngest nephew said that he took out a cold drink and closed the door. I tried closing the door myself and that's when I found out that the door magnet is malfunctioning already. One of my sisters suggested right away that we get a new one. I suggested otherwise. Hiring a good local appliance repair company is not as expensive as you think. And that's the truth! We did it numerous times in the past when an appliance gets broken. We'd pay a small fee and parts replacement, and the appliance was returned to us good as new.
My sister who was suggesting to get a new refrigerator had this argument: there are far more choices in energy-saving appliances out there right now. We can choose an inverter model, according to her. A bit pricey than the one we have now but the future cost savings will far outweigh the immediate spending. And I totally agree on that. The question is do we have enough to spend on a refrigerator right now when we are also planning on buying a new inverter air conditioner?
Anyway, I made my research about the three major home appliances we discussed.
Refrigerator. The average lifespan of a standard fridge is 14 years, 10 years minimum and 18 years maximum useful life. According to my research, in order for the lifespan of the refrigerator to be maximized, you need to adjust the settings in such a way that it will benefit both the appliance and the food inside. Zero degrees Fahrenheit for the freezer and 36 to 37 degrees of the rest of the fridge. Those settings will lighten the load of the compressor.
Microwave oven. This appliance's lifespan is six years. Just about right as the one we had broke down after close to six years. Quick reheats only, according to my research, and leave the heavy cooking to the big oven.
Well, this one we really need to buy already. It's far more convenient to use a microwave oven in the middle of the night when food cravings hit anybody at home.
Washing Machine. This one will last five to seven years, according to my research. Currently, we go out to get our laundry done in a service place a few blocks away. They have these heavy duty washer and dryer machines. My sister does the laundry there and it's very convenient because we don't have to hang the clothes to dry afterwards. But my sister worries about the rainy season and if it will be a hassle should we still need to get the laundry done elsewhere.
We need to discuss some more on whether we need to buy new appliances or just get it repaired for now, in the case of the refrigerator.