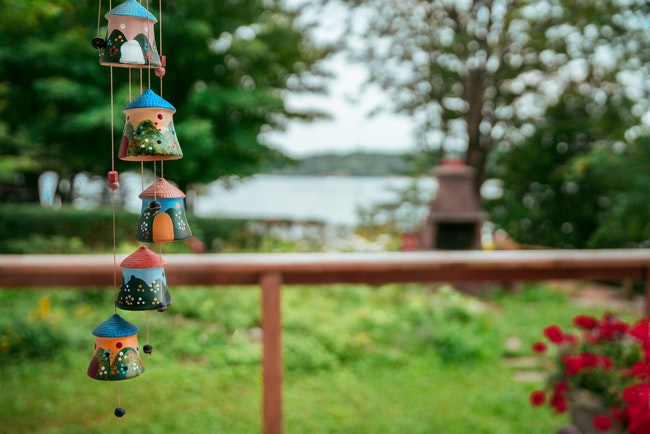 Image Credit
A favorite television show at home is HGTV. From fixer uppers to buying and selling to landscaping, you bet we watch every show there is. One thing that I learned from every show that we ever watched is to always make sure the house has a great curb appeal, most especially when you are checking out houses that will turn into a home for the family.
Landscaping plays a big factor in a house's curb appeal. Imagine the house surrounded by beautiful plants, flowers, vines… It brings nature so close to us even when we are living in the city. We used to have a big house with landscaped grotto. I loved that side of the house when I was a little kid. Whenever I think about it, or would tell stories about it to my siblings, the desire to have the same grotto resurfaces. There are landscaping companies Toronto should you also feel that your house is in clear need of a great curb appeal. Our family will retain the services of one soon.
The front of the house also plays a big role in making sure that the house is appealing to potential homeowners. As for our family, aside from a landscaped grotto, we would love a wrap-around porch, planters surrounding it, cushy couches, even a small swing! I can already imagine us having cozy nights sitting at the porch, walking down memory lane while sipping hot coffee or tea.
A beautiful façade is just one of the items on our checklist now that the family is on the lookout for a new house. We want an open layout, a big backyard, a swimming pool (but can be changed to a basketball court for the boys), and a big garage.
An open layout, I believe, is particularly great for a big family like ours. A big family with kids, I should add. The adults can be cooking in the kitchen while still monitoring the kids playing. Or the guests and those who are prepping meals can still talk to each other and catch up. That's the appeal of an open layout for me and the family. One where we can all be together even when we are doing our own things.
The big backyard is for the kids and for my sister who loves to plant. A big chunk of the backyard will be for her vegetables that she is so fond of growing. She has chili, calamansi, and tomatoes now. I can only imagine if she has a big yard to work on. The kids can also play outside even in this pandemic. A pool and a big garage are also on the checklist. My nephews are swimmers so the pool is for them. The big garage is for making sure we can secure our cars especially at night.
We have seen two potential houses so far but the curb appeal for both is missing. Landscaped front yard is one that we truly want to find. And we are hoping to find that house we can turn into a home. Or we can always turn to those landscaping companies Toronto.