Exercise is like a medication, so if you look at it as such and start doing it regularly, you will wonder why it has taken you so long. Many people think that exercise is just about losing weight and is for pure vanity reasons, but really, for most people, it can be so much more. Once you get your fitness routine up and running, you will find that you never look back.
If you need more convincing, here are some of the ways in which exercise can improve your life: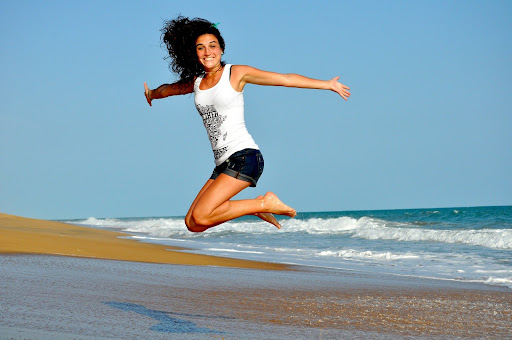 Image Credit
Improves happiness levels
While many people who do suffer from mental health issues need medication to help keep them under control, for others, simply getting out and being active can make a massive difference.
Exercise is in a position to improve your overall mood. This works by encouraging the brain better to regulate the 'feel-good hormone,' serotonin. This is the same substance that many antidepressants are trying to balance in the brain. Serotonin is a happy chemical, and if you can get the balance right, you are naturally going to feel a whole lot more comfortable. Exercise also decreases stress and anxiety by helping the body to get rid of the stress hormones cortisol and adrenaline.
Improves the immune system
Exercise helps the body combat infections, illnesses, and diseases. This also makes your body stronger on a molecular level. Exercise adds years to your life as well. It can help to reverse damage to the heart and other organs, for example, and in doing so, give you a new lease of life.
Helps to reduce levels of pain
Regular exercise can help to relieve mild to chronic levels of pain. It does so by increasing muscle strength, increasing flexibility, and increasing muscle tone. It also contributes endorphins to the bloodstream, which are natural painkillers, as well as a happy chemical. It does not have to be intense exercise because even gentle activities such as yoga can have the same effect. In many cases, gentle exercise mitigates the need for artificial painkillers such as paracetamol, which can harm your liver, among other things. If pain is stopping you from exercising, using things like kt tape for elbow pain can help you.
Helps to keep your brain youthful
Suffering from a condition that takes away your memory is something that many people have to contend with. Since the rise of disorders such as Alzheimer's and Dementia, it is clear that many of us are concerned about cognitive deterioration. It is so crippling in so many ways that it must be terrifying in those moments of lucidity.
Nevertheless, several studies have shown that physical exercise can minimize the onset of Alzheimer's by as much as 50%. If you want to stay healthy, exercise may be the key. It can stimulate the brain in a variety of ways. We are supposed to treat the brain like a muscle, and one way to do that is exercise. Exercise also releases other proteins and chemicals in the body that enhance efficiency and neurological regeneration.
As you can see, exercise is not only about losing weight and looking good but the health of your whole body and mind.