This person is neck-deep in debt. He accumulated debts from school, house, car, and a number of purchases for personal use and consumption. He forgot to budget his salary. Most of the time, he spends more than what he earns. Most of the time, he spends money that isn't even there yet, he hasn't earned yet. Now, he is neck-deep in debts and he knows that it is a very long journey before he can pay off all of it.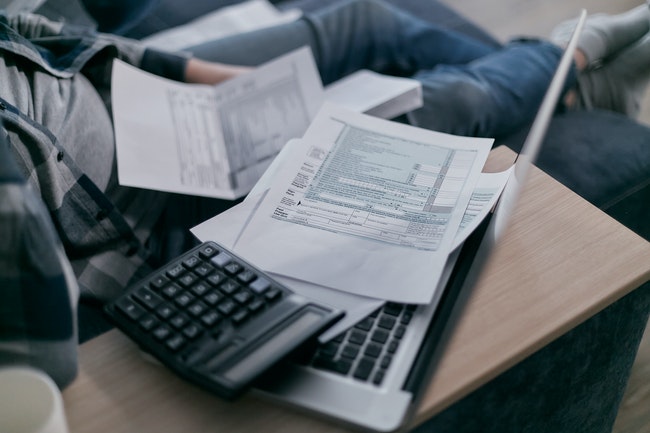 Image Credit
For those in a similar predicament as that person, I have two suggestions to get out of debt.
Budget your money. I was neck-deep in debt, too. I know how it feels to be scared of every call you get because you know it is from a collection agency. I also know the feeling of getting demand letters, left and right. Good thing I was able to get out of the well of debts I was drowning in. I learned to budget my money. It was not an easy process. I read, asked around, watched lessons. Then, I applied what I know of budgeting and spreadsheets.
It was a slow process, that much I can truthfully say. Most especially if the debt we're talking about is high up there. There is a way out, though. Patience, self-discipline, strong will. You can't budget your money and not follow what you set out to save or spend. You can't keep using your credit card if you know your bills will pile up and you will be even deeper in debt by the end of the month. As I said, it is not easy. There are so many considerations and sacrifices you need to make.
I've been there and I don't want to go back to that situation ever again.
Budget, budget, budget.
Learn a new skill. There are so many skills that you can learn easily. You don't need to go to school or any learning center for it. You can search online, watch tutorials, read about the skill. When you think you know enough, apply somewhere you can apply it and where you can learn more about it. Max Appliance Repair trained experienced technicians started as amateurs. Right? Technicians learn their craft and work so they can become experts at their job.
Learn a skill, work to earn from it. That's my suggestion. And whatever you earn from your side hustle, use it to pay off your debts faster.
I self-studied website development. I asked help from IT guys at work. They were gracious enough to teach me the basics and, later on, correct me when I was already practicing what I learned.
You can find so many new skills online. Make sure you really want to learn that skill so you can enjoy in the process.
There are so many ways to get out of debt. Again, it is not an easy process but it is doable.