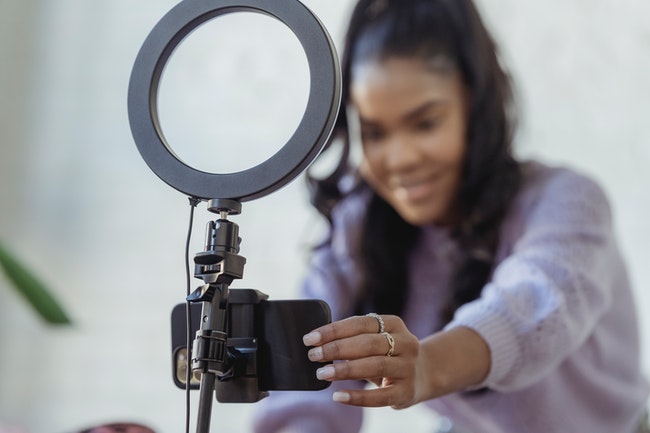 Image Credit
Content creator. Have you heard of it? These are individuals who think and formulate ways to come up with something they can share online. They help spread awareness of causes. They also make sure brands become household names and go-to choices of everyone in their target market. Creating content has become a career nowadays. A lot of the popular ones even resigned from their nine to fives just so they can concentrate on creating content for their videos and podcasts. Nothing wrong with being a vlogger or podcaster, or whatever else you call those other content creators out there. If being one can create a positive impact on society especially on the youth, then go ahead and create more of whatever content you have!
A former sous chef in a five-star hotel lost his job when the pandemic hit the world. With no job and no clear prospects at the moment, he decided to just chill at home, repair and maintain the house, here and there. He was researching about ceiling smoothing one day when he chanced upon a cooking video. The guy on the video was boring, according to him. While watching the video, his mom called him and since he didn't want to be disturbed, a funny argument ensued. That was the time the idea of creating content came to him.
I've been following the ex-sous chef's Youtube cooking videos for some time now. It is funny and informational and the dishes are simple and easy to follow. The last time I checked, he now has hundred thousands of followers and has been getting endorsement offers from different brands. What used to be just a way to pass time has now become his bread and butter. His mom is even in most of his videos, providing comic relief to his cooking.
There is income in creating vlogs. I've been reading and hearing how big one can get from it especially with thousands and millions of subscribers in streaming platforms online. My sister told me last night that a girl who has been in the news lately for being cheated on by her partner is earning close to a hundred grand in US dollars every month. Yes, every month! My friends and I have been joking that we should start creating content as well if it will bring us that much money. But we don't really have a knack for being in front of the camera so we'll see.
What do you think of content creators and influencers? Would you like to be one, too?