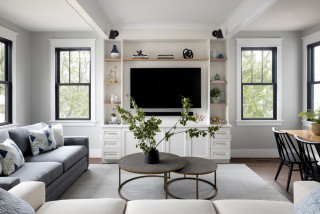 There is an on-going battle amongst fans of android and smart TV on which one is the best. I am also wondering which one is the best for our family. Our current TV, an old traditional one, has retired so a new one is about to come join our family very soon. It is imperative that I find out which one is better to make an informed decision before I go buy one.
Smart TV
A Smart TV is any television that can connect to the internet. It is very user-friendly as it comes with pre-installed apps like Netflix, Youtube, and even Facebook so there are no more complicated set-up needed. It is basically plug and play when you buy it.
The thing with Smart TV is that when you want to connect to other apps, you might not be able to. This television is not upgradable so new apps coming out won't play in it. If you truly want to access new apps, a new Smart TV might be needed. Will you buy a new one just because you can't access one app or two?
Android TV
The Android TV is basically a smart TV, one that can also connect to the internet and comes with pre-installed apps when you purchase one. But with an Android TV, Google Play Store gives this television a big edge compared to the Smart TV. Just like with Android smart phones, additional apps can easily be downloaded and upgraded. A vast array of apps from the play store can be installed and easily accessed on the TV remote control. It is just like a smart phone actually. And there's the Google Assistant, too, and the Android box.
The only disadvantage of this type of television is that if the buyer is not tech-savvy and not too familiar with Android, installation and set-up might appear complicated and confusing.
Well, there you go. Basically, if you know Android, then the latter one is for you. If you want something very simple and with no complicated upgrading or installation, the former one is best.
As for me and my family, our pick is the Android TV. Adults in the family are familiar with Android as we all have that type of smart phones. And good thing we have a go-to repair man. The benefits of hiring a same-day appliance repair expert is something that all of us need to know. It comes handy especially if you have people relying on specific appliances at home. In our family, aside from TV, two of my sisters rely on the oven for their side hustle.
So, what's your pick?