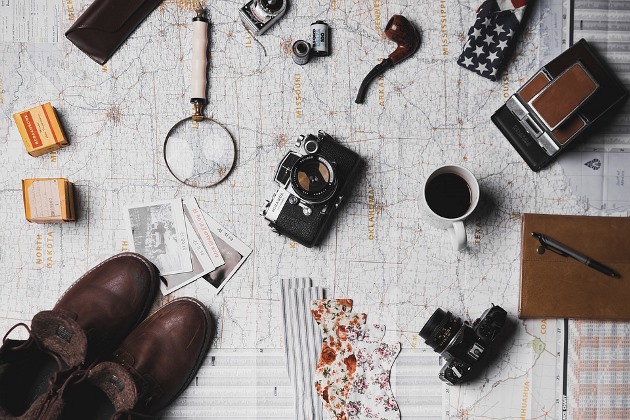 Image Source
Whether you enjoy taking an annual vacation or you are more of a wanderlust seeker and a perpetual traveller, you no doubt want to have fun in whatever far-flung destination you have your sights set on. However, alongside the fun and frolics, you also need to be safe. You might be a lone backpacker, a couple venturing off the beaten track or a family heading to a well-established tourist resort. It doesn't really matter – you still need to have your wits about you. Plenty of hazards and risks are in your way when travelling, from illness to crime and from specific cultural customs to natural disasters. Take a look at these three simple ways you can keep yourself safe when embarking on your next travel adventure.
Do Your Research
If you're planning on taking a jaunt on a jeep excursion to see the wildebeest migrating across the plains of the Masai Mara or if you're tempted to take a helicopter flight over the majestic Grand Canyon, you need to do your research beforehand. Plenty of unregulated companies will offer such excursions. You need to head to the Internet and source the company with the best reviews and the finest safety records. Lawyers such as Slack & Davis have over twenty years experience in aviation law so could provide you with the necessary advice should you require an attorney's services.
Use A Money Belt
It sounds obvious, but it's vital that when you're out and about travelling you hide your possessions from wandering hands. Even in the most crime-free regions of destinations, there is still a threat of theft and pickpocketing. By keeping your money and passports well hidden in a money belt that you can wear under your clothes, you are ensuring that, even if your bag does get stolen, you have the necessary means by which to survive. You should also utilise any in-room safe that your accommodation might have and only ever take out what you need with you.
Don't Be Too Spontaneous
While it's lovely to do fun and adventurous activities while on vacation, such as a bungee jump for adrenaline junkies, a hike in a national park for those less inclined to give themselves a panic attack or a simple day at the beach, it's a good idea to plan your days out. Never take a jaunt with a person you have only just met in your resort, even if the outing sounds awesome. You could be venturing into the unknown with a stranger and putting yourself in danger. Instead, spend some time getting to know the individual, use your judgement and head out after a few days in a group. This way you can refrain from putting yourself in an unsafe situation.
Hot-footing it to a far-flung destination to immerse yourself in a new culture, whether this is for a fortnight or for a few months, is exhilarating and life-affirming. However, it's vital that you still keep yourself safe to ensure maximum travel confidence and enjoyment.