Home renovations can be hard work and a very stressful job. Getting the job done to a high standard should be your number one priority, but you will also want to think about how fast you can get this work carried out.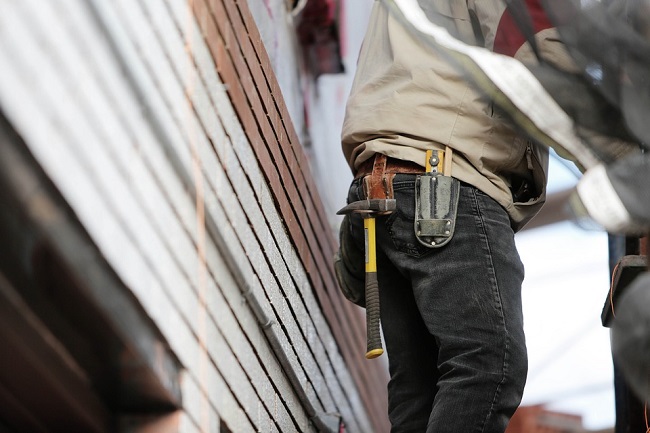 Image Source
DIY, A False Economy?
Cost is also an important factor for anyone, and you may be tempted to cut the expenses by doing the job yourself. But, before you head off to the DIY store to buy all of the things that you think that you may need, consider whether that is the best idea. Yes, you can work for free and when labor costs represent a large proportion of the cost of the job, then you will be justified in wanting to remove this cost from the task.
But, think again. Are you experienced enough to carry out this work? You may be quite good at a lot of handy work around the home, but are you going to be any good at doing a major project that you may not have any previous experience of doing?
Calling a contractor to do the job will probably be the best option. If things go wrong for you while you get the job done, it may cost you in replacing damaged or wasted materials. You may find the finish that you achieve is far from professional either, and you will regret not getting a professional to do the job every time you look at it.
Get Recommendations And Quotes
You will need to find someone who will be able to do the job to a high standard and who will be easy to deal with, but with so many contractors out there, how do you know that you are going to get a good one? Ask around friends and family or put a post on Facebook asking for recommendations. The best way to find a reputable contractor is through word of mouth. You may also want to check out ratedpeople.com for recommended local tradespeople.
Once you have found contractors that you have heard good things about, get them to quote you for the job that you need doing. Be specific about everything that you want, for example, if you want panels from Nichiha.com let them know so that they can quote you based on the specifics.
Getting The Job Done
Once you have a quote that you are satisfied with, then you can let the contractors get to work. It can be very difficult to allow other people to set to work on your home, but you need to have faith and trust that they will complete the job in a professional manner. Avoid being an armchair foreman, and let them do the job.
When they have completed the task there may be some snagging issues, this is normal so do not be alarmed if you have to get the workers to fix a few small things that are outstanding, or that crop up in the days or weeks after completion.