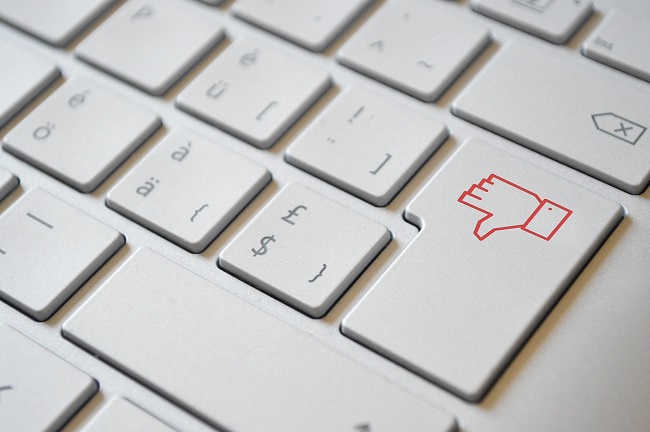 Image Source
Reputation: It's a powerful thing in business.
If your reputation is a good one, you can guarantee more interest in your product and service, and your business will have the opportunity to grow.
On the flip side, if your reputation takes a hit, perhaps because of the reasons we will list below, then you will start to lose customers, fail to acquire new interest in your business, and quite possibly see your business fail. Yikes!
So, let's take a look at some of the factors that could negatively affect your business reputation.
#1: A lapse in ethical judgment
For the betterment of your business, you might be tempted to do something that is borderline illegal. You might try to save money by being dishonest with the taxman, for example. Or you could copy a business idea that has been spearheaded by another entrepreneur. Of course, you might also hire an employee who has less than moral ethics, and they could do something that could be considered illegal. Whatever the case, when the media and your customers discover ethical lapses within your business, your reputation will start to go downhill. While a good PR team and the white-collar legal services of law firms such as Takajian & Sitkoff will do much to protect your business, you should still think twice during the hiring process, and when considering your own actions in business.
#2: Doing your customers a disservice
In business, excellent customer service is a must. If you don't give your customers what they need, then you can guarantee bad word of mouth will spread about your business on social media, review sites, and in the hearing range of the public at large. So, be sure to treat your customers well. Don't talk to them with disrespect in person or on the phone. Don't make them promises that you will struggle to keep. Don't sell them something that is obviously defective. And don't ignore them when they come to you with complaints or questions about your business. In each case, you let them down at your peril.
#3: Mistreatment of your employees
Not only will productivity start to falter when your employees become unhappy with the way you have treated them, but negative word of mouth will start to spread too. As with your customers, your employees may be inclined to share their opinion of you with others, be that face to face, on social media, or on employer review sites online. So, be good to your employees. Don't give them more work than they can handle. Don't speak to them with disrespect. Don't ignore their requests for support. And don't disregard any news of workplace bullying that filters back to you. Be good to your employees, and they will be good to you.
It's not overly difficult to secure a positive business reputation. By acting ethically, and by treating the people who use your business well, there should be no need for bad word of mouth to spread. So, think about that today, as your business will have a better chance of survival if you heed our warnings.
Thanks for reading.