Moving is a hassle for everybody; it's just a fact of life. Packing up an entire home or office space full of furniture and belongings, making sure everything is safe and secure, transporting it to a new location, unloading, then beginning the process of unpacking and arranging everything…it's time consuming, stressful and sometimes even risky if you're moving items that are fragile, old or very heavy. There's a reason that moving is one of the most stressful events in a person's life.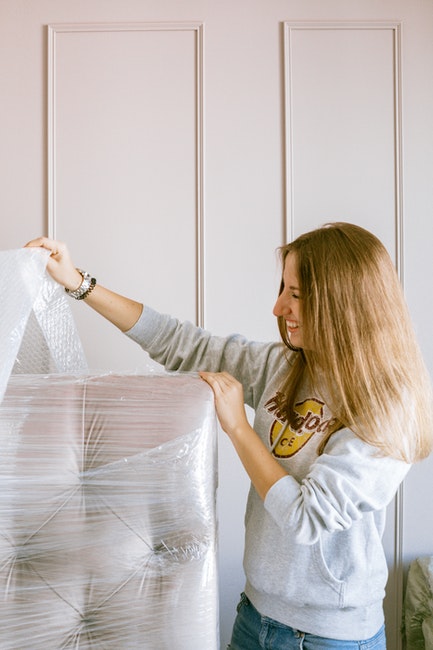 Image Credit
For many of us, hiring a moving company or service is one way to eliminate some of that stress and make the entire process smoother. While it's always going to be an anxiety-inducing experience – moving your life from one space to another – hiring an experienced and professional team to handle the hard stuff is definitely going to make it go easier. Hiring an experienced moving company is definitely a good investment, especially when you can easily compare removal services, and one that will ensure your move goes off without a hitch (pun intended), that your prized belongings are kept safe, and that everything is done on your schedule.
When hiring movers, there are some things you want to look for. For starters, you want a great point of contact who sits down with you and collects detailed information about your move – everything from when you need it done by, to your budget, to a detailed item-by-item list of your belongings, furniture and other important pieces. They'll go through your house with you room by room, detailing everything you need moved and making note if you'll also require packing assistance and/or materials. At the end of your consultation they'll provide you with an estimated time frame and a quote, so you can make a decision if you'd like to hire the company. You have a right to know if the company you're hiring can take care of your moving needs quickly, efficiently and affordably, so make sure they go over all these details with you and give you a specific time frame before you hire them.
Many moving companies like Two Men and a Truck also provide you with moving materials, packing materials and more, to make the entire process easier and keep you from having to hunt down and purchase costly moving supplies. They'll also provide their own equipment, safety gear and the trucks needed to haul your items, big or small. Some moving companies even help you pack as an extra service, for those who are pressed for time or aren't able to do it all on their own. Be sure to inquire about extra or additional services offered when you call your moving company.
Hiring movers is a worthy investment and one that will ensure that your move goes much easier than if you tried to do it on your own. Paying a group of friends in pizza is a cool way to save some cash, but it's not exacty a safe or stress-free way to move. Spend the extra money on a moving company and you'll be glad you did.