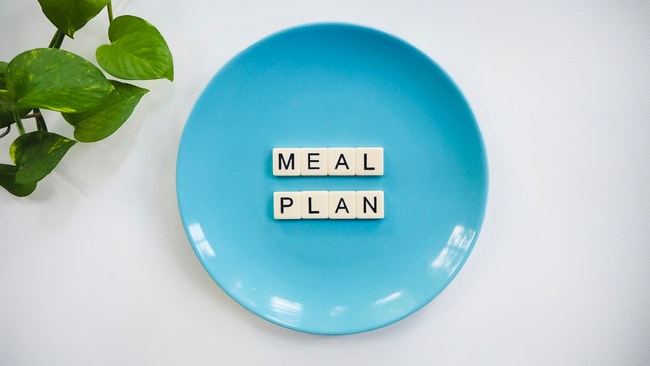 Image Credit
Do you go to the supermarket or grocery store with or without a list of items to buy? Do you plan the meals you will cook for the next couple of days?
Meal planning is one way to help save time and money when it comes to grocery shopping. Gather the family to discuss the food they want to eat for the week. (A weekly plan is easier to compared to a monthly one.) Make a list. Discuss the costs and time it will take to cook it. Then, make a meal plan for the next five or seven days. From which you can extract a list of grocery items you need to buy.
Make sure you are done with your freezer repair before going to the supermarket or grocery store. You need your freezer space for the items you are going to purchase and stock up for the next couple of days. Also, make sure you have those fridge bags where you can store your meat, veggies, and other ingredients to keep it fresh.
Here's how to do meal planning properly.
List all the meals you plan to cook for the week, or next couple of days, depending on your goal. Think of breakfast, lunch, and dinner. Also, snacks in between meals, just to be sure.
List down all the ingredients you will need. Garlic, onions, tomatoes, bellpeppers, herbs. Pork, chicken, beef. Flour, cornstarch, pasta. Everything you will need to complete all the meals in your plan for the week.
Bring the list with you to the grocery store or supermarket. Bring a pen or pencil and tick off all the items you already have in your cart or basket.
When you get home, start cooking those meals that you can store in the fridge and can be reheat when about to be eaten. Normally, meals can be pre-cooked so that it won't take you as long to cook it as when you need it that day.
Working moms attest to the fact that meal planning is a huge cost and time saver for them. My sisters and I, though not yet mothers, can also attest to the efficacy of meal planning in our daily working lives. Meals that are cheap can easily be budgeted. The time in the kitchen can be decreased and limited. Also, if you are on a diet, meal planning is a great way to control your food intake!
Just make sure the pantry is well-stocked. Make a list and check it twice. Don't waste ingredients by buying what is already available in your pantry. Check your refrigerator for leftovers. There are meals that you can cook out of it. Buy only what you need. Cook and eat those you know will easily spoil or rot. Don't let food go to waste by buying and stocking mindlessly.
Meal planning is easy especially when it becomes a part of your weekly, or monthly, routine.