It has been a few weeks of searching online for the best custom drapery for my sister's room. It has been a work from home set-up for her since March of last year. In the beginning, it was not a problem for her to be in the graveyard shift. Her work begins at eight in the evening up to five the next morning. Sometimes, it goes beyond five and I would wake up with her still working at past seven in the morning.
Exhausted from her graveyard shift, she would demand all lights turned off and no noise near her room.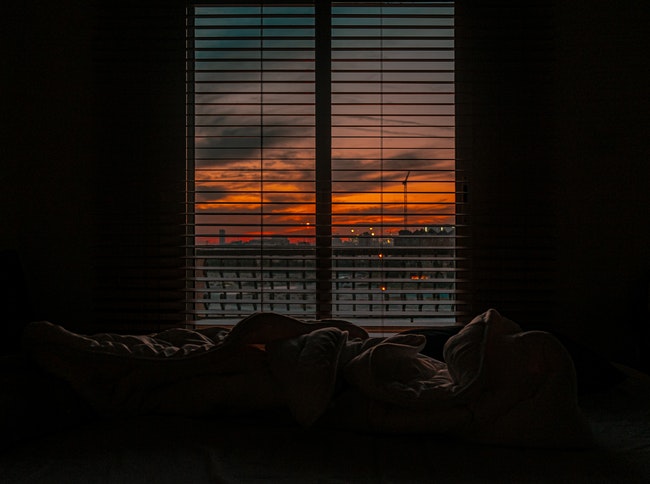 Image Credit
So, my idea is to find the best blackout curtains for her. 100% of light coming into the room will be blocked by it but I want curtains that will fit her personality and be elegant as well. My sister is the serious kind but when she is in the mood, can crack up everyone around her. I want that to reflect in the draperies I will find for her room.
What is the difference between blackout curtains and room darkening ones, you would ask. Blackout curtains totally shields the room from 100% of light coming in, while room darkening rooms can still let some light, 1% of it, come in. I am totally fine with room darkening curtains because I am not much into dark rooms. At night, yes, but in the morning, I love some sunlight coming in through the windows.
I know there are some people out there who are not into curtains. I remember visiting a friend's newly renovated condominium unit. I was surprised that her windows looked bare. I asked if she planned to get curtains or blinds for it but she said that she was leaving it like that, bare with the light coming in 100% of the time. I was there in the afternoon and my eyes hurt the whole time we were catching up in her living room.
Drapery is a must in our home. I may like dim rooms but I also like light coming in the house in the morning. Drapery is also for privacy. Our home is a three-storey house and we are located in an area with mix residential-commercial establishments. The structure in front of our home is a car accessories shop so from time to time there are men who would look up at our house. For privacy, we would block out the light and the lingering eyes of strangers. So, you can say that curtains are also a layer of security for our home.
We will be doing another round of general cleaning soon. We will re-arrange stuff inside my sister's room and we will have the draperies installed. It will be peaceful and quiet mornings for my sister after her graveyard shift five times a week.