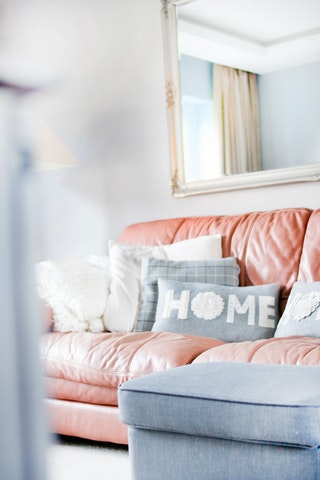 Are you one of those families that converge in a single place at home even though there is a lot of space to sit or lounge at? I belong to one of those families.
My sisters and I love chatting. Even our sister-in-law loves to chat. Since we all live in a single house, we often chat. And we love to do it while eating. Also, when we are in front of the television in the living room. You can just imagine the abuse our chairs would get from us. We would sit there for hours at times, even the nephews love to relax and play with their tablets while lounging with us around.
Just last night, I realized just how much we are in need of a new sofa for the living room. A sidearm is already broken while several sweat stains can be found on the chocolate brown sofa. We are in need of a trip to the furniture store Fredericton soonest.
In choosing a sofa for your home, here are two things to make sure you check: lifestyle and dimension.
When buying a sofa, make sure you choose the right dimension. You don't want to get a bulky sofa for your small living room. Right? It might eat up all the space you have in that section of the house you want to put it in.
What to do? Measure the space where you plan to put the sofa at. Make sure your measurement is correct. When you are in the store, give your measurement to a store assistant to help you find the right sofa. Check available colors and fabrics. And count the number of people who can seat on it.
We always choose neutral colors. We used to have a gray sofa then we chose a chocolate brown one after. We also always choose leather. Easier to clean and maintain. The fabric ones can easily get broken especially when there are kids at home. Just a pen or scissor can tear one apart.
And, then, consider your lifestyle. Some people love entertaining at home. You choose a roomy sofa, easier to clean and maintain, and aesthetically pleasing to the eyes. For people like us, a sofa is really for lounging, a place where we can sit for hours. It is what we use to chit-chat, watch television, read a book, and just chill. Some buy a sofa for aesthetic purposes and nothing more.
Also, consider if you have kids at home. Better choose a sturdy one even if it is pricier than most. Kids tend to jump on anything soft so you know that the new sofa will be used as a trampoline of sorts.
What's your choice?