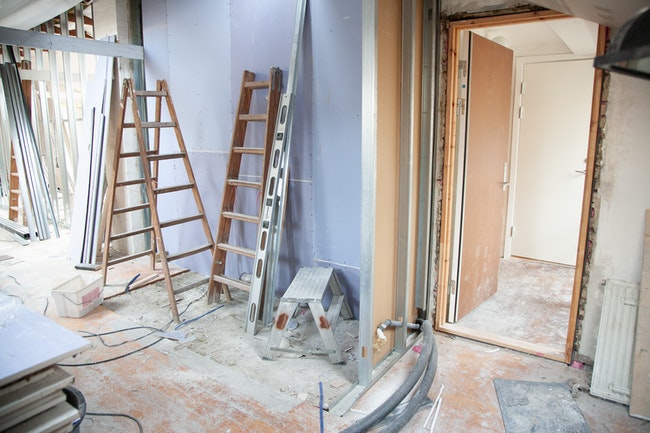 Image Credit
Our house sits on the side of the road. And, I mean, a big road where ten-wheeler trucks would pass by almost daily, especially at night. As a result, dust is always present in our house. We need to clean daily otherwise our house would be full of grime and dirt.
We implemented changes at home so we can minimize the dust that gets in the house. Plants which are best for clean air have been put strategically in our garage, doors, windows and places at home where we often hang out at. We put screens on windows and a filter screen on doors. Every little thing we can think of to ward off the dust emitted by vehicles zooming by.
And another thing we are implementing right now? Repainting our house for a cleaner and livelier look!
Our house is painted white and gray. You can just imagine what state of white it is now. It is now a dirty white shade. My siblings and I talked about it and we decided that a really nice new paint is needed. We waited for the announcement for the Pantone 2022 color of the year. We are so happy when it was announced that the new shade for 2022 is a 'Happy' Periwinkle Blue. Very Peri, for short. I read that the shade is the happiest and warmest shade of all the blue hues. I would love that for our home!
No, we will not repaint the whole house with the Very Peri shade. We will just put touches of it around the house. Maybe, pillars outside the house will be painted with that color? One wall in the living room? White will still be the dominant color inside the house, of course. I love a clean look and it really invites light to come in the house especially in the morning. Also, have you noticed just how calming the surroundings become when the place is all white?
We originally planned to help each other out, pitch in, and do the painting ourselves. But I don't think we can do it. We are all busy with work, my sister-in-law is busy with her small business and with my nephews. Disruption of our work is a big no especially that it's nearing year-end when reports of every kind become due. So, we agreed that a professional local painting contractor will be retained. I think they will do a better job than us girls who know nothing about painting.
The coming year 2022 is such a big expectation for every person I know. The year will be a year of bouncing back from almost every kind of setback that pandemic has brought each one of us. I am really praying that this year will bring us blessings in abundance, especially in our finances. So, yes, a repaint of the house will be the start. Here's hoping the new paint will attract positive energy into our home. And will bring luck into our lives.