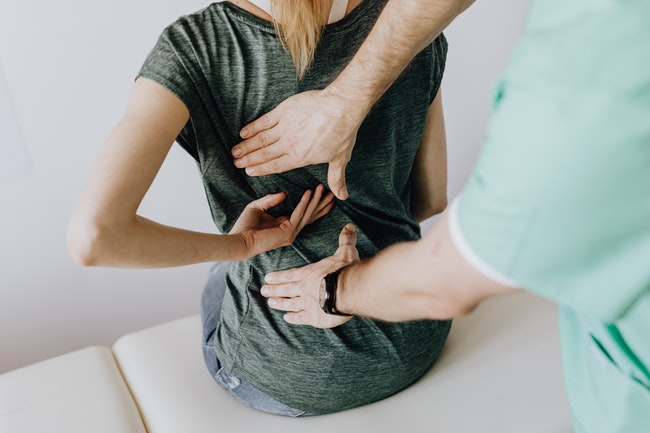 Image Credit
Healing pain naturally is something that you may be interested in. Even if you take over-the-counter medications for pain or prescription medication you may be interested to know some natural remedies that can get rid of pain fast.
The good news is that there are many ways in which you can relieve pain naturally. Here's a look at some of the most effective ones that you can try at home.
Exercise Regularly
It may seem as if exercise would cause you more pain than relief but the truth is that exercise is one of the easiest ways to relieve pain especially when it's done consistently.
You can exercise to strengthen and support the muscles in your body. Exercise will release endorphins in the body and these will have to relieve pain.
Heat and Cold
One way that you can quickly relieve pain is to use an ice pack on the area that has been affected. This will ease the pain because you numb the area where you are feeling the discomfort.
This can go a long way to help relieve pain over time and it is very easy to use, as you normally will have ice available at home.
Alternatively, you can use a warm compress to relieve pain. When you use heat on an area of your body that is affected by the pain, you are helping to bring blood to the area where you have applied the warm compress.
This is great for helping to relax your muscles and prevent spasms that can cause pain.
Use Peppermint Oil
Peppermint oil offers a great way for you to relieve pain naturally. It is especially good for treating headaches or migraine attacks.
Peppermint oil contains a lot of menthols and this can help to relax your muscles and ease the pain.
You should dilute the peppermint with a carrier oil such as coconut oil and then apply it to the affected area.
Try Fish Oil
Fish oil is a great oil to use if you are seeking to reduce inflammation.
Inflammation causes a lot of pain and if you can reduce it significantly then you will be able to relieve the pain that you are feeling in your body. It's not one of those remedies that work instantly but if you continue taking it over time, you will see significant benefits especially if you have chronic pain.
You can also try using cbd oil sometimes and see if this also helps.
Get Pain Relief
Pain relief does not have to come from over-the-counter medications or from prescription medications. You can easily reduce or eliminate it naturally. Many of the ingredients discussed here can be found in your home.
You do not have to spend a lot of money buying new things to access these remedies. The best thing about it is that they have limited side effects because they are natural.