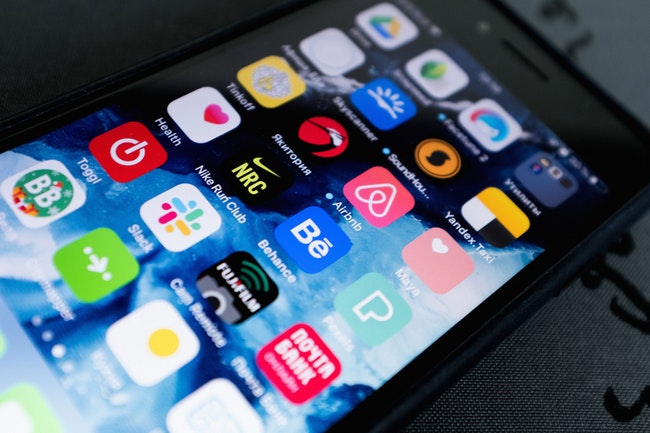 Image Credit
Technology has given us so many new and exciting things to take advantage of. Needless to say, when used correctly, it has definitely changed our lives. Mobile technology is perhaps the most critical in this aspect. We're now in a position where we have mini-computers in our pockets whenever we need them. Cell phone technology is mind-boggling, but you might be surprised by what I deem the most brilliant thing about modern phones.
That's right, the title gives it away, I'm talking about apps. Apps are so incredible as they provide you with everything you need in the palm of your hand. There's an app for just about everything and anything. So, on that note, here are some fantastic apps that you need in your life right now:
Netflix
There are lots of great streaming apps out there – some would say too many. You've got Hulu, Amazon, Disney Plus, etc. Still, I think Netflix offers the best blend of TV and movies across them all. It has a diverse roster of shows or films for every taste. There are new ones every month, and more classic options are being added as well. It's always good to get recommendations from your friends for things to watch on Netflix as you discover hidden gems all the time. With a streaming app, you're armed with entertainment in your pocket wherever you go. Plus, Netflix lets you download some shows and films while you're at home, so you can steam them without using up mobile data!
Flo
Flo is an absolute life-changer for any woman on her period. Essentially, this app lets you track your period and tells you when it's due. All you have to do is put in when your period last started, and it will figure things out with strange accuracy. The beauty of Flo is that it helps you prepare for your period and also lets you see when you're ovulating. Thus, it turns into a fantastic app for people who are trying to have a baby. If you successfully conceive, then you can carry on using the app to track your pregnancy and keep tabs on how your baby is growing. Honestly, it's the definition of an app you can't live without.
Houseparty
This is one of those apps that's risen in popularity thanks to the COVID-19 lockdown measures. In essence, it's a group video calling app where loads of people can get together to have some fun. The difference between Houseparty and other apps is that it comes with a host of party games built-in. So, you and your friends can all have fun playing games as though you're at a real house party. It's excellent to use during these times of social distancing, but equally excellent at any other time. If you and your friends are all bored with nothing to do, then fire up the app and have some fun. Also, it's amazing if you have family that live far away – this app keeps you connected!
Duolingo
I'm aware there are other language apps available, but Duolingo seems to be the best for beginners. Learning a new language is loads of fun, but it's often hard to get started. With Duolingo, the lessons are so easy to follow and highly addictive. I like how it gives you a daily streak, and you lose it if you don't go through at least one lesson a day. This keeps you motivated, as do the endless notifications it sends you to make sure you practice. After using the app for a few months, you'll see a vast improvement in your base knowledge and vocabulary. Is it the best app if you want to be fluent? Probably not, but it's an app you need if you're looking to brush up on some old school knowledge or want to pick up a few key phrases for your next trip.
PS Express
Lastly, you need a good photo editing app, and PS Express is the best of all. This is like a condenses version of Adobe Photoshop for your phone. It's free to use, there are no intruding adverts, and you can play around with so many editing features. If you want an app that will enhance your phone's camera, then this is my recommendations. As a bonus, it lets you crop the pictures into the ideal size for social media posts or profile pictures, which is a nice touch.
If you're looking for some app inspiration, then try these out for size. They're helpful pretty much every day, and you can get them on both Android and Apple devices.