Living in 2023 means your expenses are likely through the roof. It's not cheap to own a home, especially when it comes to your household expenditures. Utility bills can be costly and no property is immune to damage over time from wear and tear.
Improving your home's efficiency is something that can not only help keep your property in good condition but it'll also save you money in the process. Being able to save money is something you'll appreciate, especially when it comes to spending that hard-earned cash on yourself instead!
With that in mind, here are some top tips to help improve your home's efficiency and save money this year.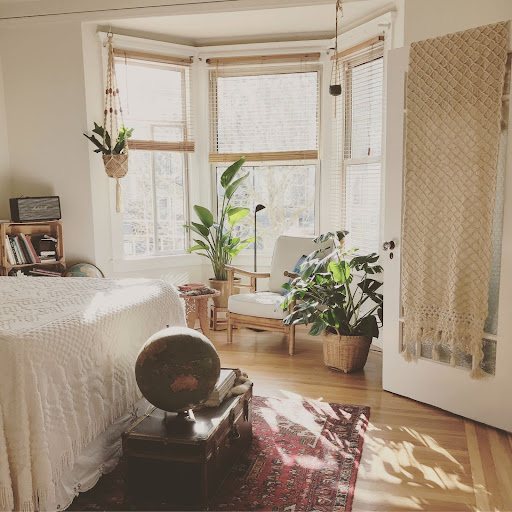 Image Credit
Get your HVAC serviced
When it comes to HVAC, it has a habit of breaking down once the summer months roll around. Getting your HVAC serviced is a great way to ensure your home remains cool during the summer and toasty during those colder months.
Ensuring your HVAC is serviced regularly because that way, you avoid running into problems regularly. Instead, you can get on with your days without the fear of the HVAC breaking down every other day.
Use trusted HVAC experts to make sure your appliance is performing at the best it can do regardless of its age.
Maintain an ongoing maintenance checklist
To help keep your home in good condition all year round, make sure you've got an ongoing maintenance checklist. This will help greatly with keeping a watchful eye over the various must-dos in the home. From clearing out your gutters to making sure your windows and doors are sealed properly, it's all useful to keep your home performing efficiently.
Having an ongoing maintenance checklist is important because otherwise, a lot of these tasks can be forgotten about. Once they're forgotten about, they can end up causing problems.
Draught-proof any windows or doors
Draught-proofing your windows or doors is an essential when you're trying to improve the efficiency around your home. Making sure the sealant around your windows and doors will help keep the hot air in and the cold out during those cooler months.
Equally, they help to keep those windows and doors, in good condition for the long run. Ideally, the average window or door should last at least fifteen years. Some last up to thirty years if maintained properly.
Minimize usage of your laundry machines
Laundry machines are an energy guzzler when it comes to your utility bills. You want to reduce the usage of these laundry machines as best as possible if you haven't already. By minimizing the usage, you're going to help keep your utility bills low. Not only that but you're also going to help the environment by keeping those carbon emissions down too.
Be mindful of water usage
Finally, just like any other utility usage, make sure you're being mindful of your water usage. It's easy to use a lot of water as a household, even for those living alone or as a couple. Be mindful of how much you're using.
With these tips, you'll not only improve your home's efficiency but your wallet too!