There's nothing worse than finishing a day's work and feeling that for all our hard work and effort that we didn't really contribute anything of value. A rewarding job should leave you feeling at the end of every day as though you've made the world a tiny bit better than it was at the start of your shift. For those who want a profession that makes a difference, the field of healthcare is most certainly an avenue worth pursuing.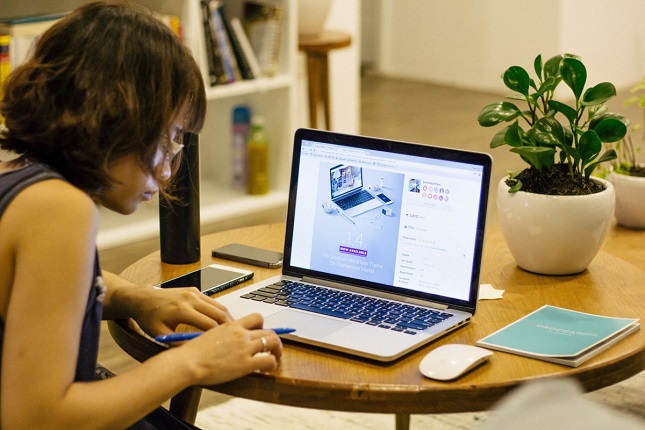 Image Source
However, if you have grown accustomed to the life of remote work, you'll be delighted to know that there are a plethora of jobs which allow you to make a positive contribution to the lives of others and help to improve their health from the comfort of your own home with the flexibility that comes with working remotely…
Remote nursing
The world of nursing has been aided enormously by digital technologies. For a start, remote learning has enabled nurses to learn new skills, hone their craft and create new career opportunities for themselves through programs like the RN to BSN. What many may not be aware of, however, is that there are a number of healthcare companies who employ nurses who work remotely, usually from home. Here are just a few.
Medical coder
Medical coding is the transformation of medical data including healthcare diagnoses, medical procedures, medical services, and equipment into universal medical alphanumeric codes. Medical coding professionals play a vital role in helping to ensure that insurance companies are properly billed for healthcare provision. They help to ensure that the codes are applied correctly during the billing process, including abstracting the information from a range of documentation, assigning the appropriate codes, and creating a claim to be paid by the patient's insurance carriers.
Patient advocate
The role of patient advocate is extremely rewarding and allows you to give support to those undergoing long-term periods of illness. When we are ill we can find it difficult to apply the same critical thinking as when we are well and in many cases our judgement may become impaired.
A patient advocate is there to represent the interests of the patient and help them to navigate the potentially confusing intricacies of the healthcare system. They act as a liaison between patients, healthcare providers and insurance companies and inform them of their legal rights and responsibilities.
Clinical program manager
Clinical program managers and directors co-ordinate the activities of workers engaged in clinical research projects. Their primary responsibility is to ensure that the research is compliant with necessary protocols and overall clinical objectives. They will plan, direct, and coordinate clinical research projects and will usually be involved in the collation, evaluation and analysis of clinical data. They tend to be in charge of the management of research budgets and the dispersal of funds. They may also participate in quality assurance audits. These are usually conducted by study sponsors, external agencies, or designated peer review groups.
If you're looking for a rewarding career that you can do from home, a career that really makes a difference, you'll find more opportunities in the healthcare industry than virtually any other field.