One of the most common types of accidents is slip and fall. These accidents often happen unexpectedly and leave you in pain and confusion. Some injuries can even render you immobile instantly, making it even more confusing. The most important thing at this time is to begin the recovery journey by seeking medical attention immediately. This type of accident can leave you in pain, and the actions taken immediately are based on the severity of the injury.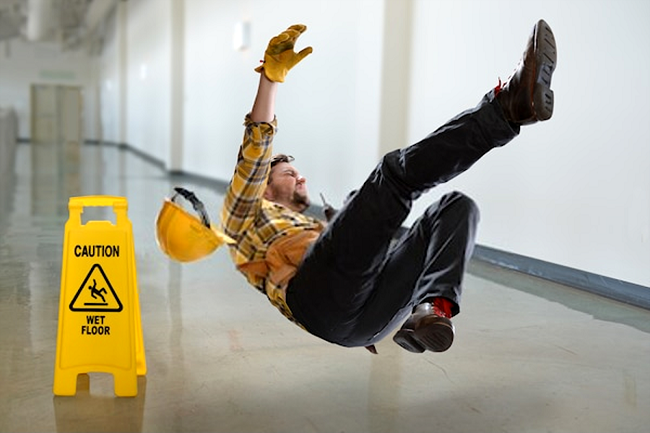 Image Source
Steps to Help You Recover After a Slip and Fall Accident
Seek treatment
Proper recovery can only start with treatment and proper diagnosis. You will undergo various tests and x-rays to diagnose the extent of the injuries. This must be done immediately because some injuries can be life-threatening. Common injuries include broken bones, concussions, sprains and strains.
Discuss recovery with your doctor
Your doctor will give you a recovery plan. It is not an easy walk, so you need to stick to what your doctor says. Depending on the extent of the injuries, you may have to undergo surgery. Other treatments include medical prescription and therapies. A follow up is also important after you leave the hospital to ensure excellent recovery.
Seek legal help
After a slip and fall accident, you will have a lot to deal with apart from recovery. You are likely to be emotionally and mentally wrecked, especially if you sustained severe injuries. This is why you need a personal injury lawyer to file a claim. Your lawyer can help you get the compensation that can cater for medical costs and cover your loss of income.
Get plenty of rest and eat healthy foods
The type of food you eat combined with enough rest, can help you heal quickly. One of the biggest mistakes you can make is failing to get enough sleep. Sleep aids cell division and synthesis of proteins leading to tissue growth.
For the body to recover, you need a protein-rich diet combined with fruits and vegetables for vitamins. Collagen and protein are essentials to allow wounds and tissues to heal. Therefore, avoid junk food and start eating a balanced diet for quick recovery.
Be easy on yourself
Apart from plenty of sleep, you can be easy on yourself in other ways. If you cannot work, rest, and avoid stressing yourself over things you have no control over. The body is already expending energy trying to repair the injured tissues and bones. You can help it by spending your time leisurely. Spending a few days or weeks at home will ensure you get up fully recovered and start working again. Avoid lying on the couch and, instead, try to move around as much as the injuries can allow you to.
Bottom Line
After a slip and fall accident, the most important thing is to focus all your attention on recovering fully. The sooner you begin this process, the better. Avoid getting lost in what you cannot do due to the injuries. Instead, seek assistance to help you overcome the challenges, and learn some simple self-care tips. Legal services to ensure you are compensated will come in handy financially and in the overall recovery journey.