Having an online business is one of the best ways to get your business out there, as there are so many people looking for things online. But if you want to expand your business, is taking the business offline a good thing to do? Bringing your online business based offline, can be a great way of expanding different revenues, and can be a great way to get in touch with customers that still prefer the traditional method of sales. There are some businesses that will really benefit from having an offline presence, as well as an online presence.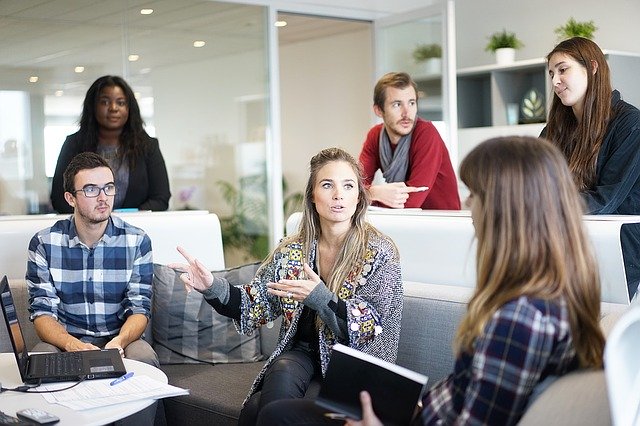 Image Credit
Change is necessary
These days, and for modern businesses, you need to think about change, and really, it is more of a matter of need, rather than a choice. For many businesses, change is necessary. Changing the way that you run a business from online to offline, and using some modern technologies, like those from Total Merchant Services to help you, can be a big change, but a necessary one. No matter how successful your online business currently is, you can expand and go offline to better meet your customer's needs.
World of competitors
There is a lot of competition in the online business world. As many businesses are solely based online, it means you are likely to have many competitors. They just need to look up on a search engine something relating to your business, and then competitors can keep coming up in sidebar ads and so on, if you're not on top of your digital marketing game. So in order to cope with competitors, and be able to compete, updating what you do, and offering other products or services can be a great thing. You may be able to offer online personal training, for example. But if you can expand to offer it in person to local people, then it can help you to step things up a little, and expand your offering and ability to compete in a busy market. It will help you to attract the customers that you want.
Smart work is important
You need to understand the need to work smart, as well as working hard. Smart work and hard work are both things that go hand in hand, in order for success in business. Being able to transform your business from online to offline, is to work smart and find what works for you. Of course, there is a lot of work that goes into a store with staff, for example. But having it alongside your online business can be a way of working smarter, as you can let the online side of things tick along, and the offline side be where you put a lot of investment.
Customer Service
There are some businesses that are always going to work better online, and some that will always work better offline. If you are selling high ticket items, delicate items, or selling services, often people will want to see the items in person first, or see the person first to get to know a little bit about them, if they were to become their cleaner, for example. So think about your business and your customer base, and then you can go from there.