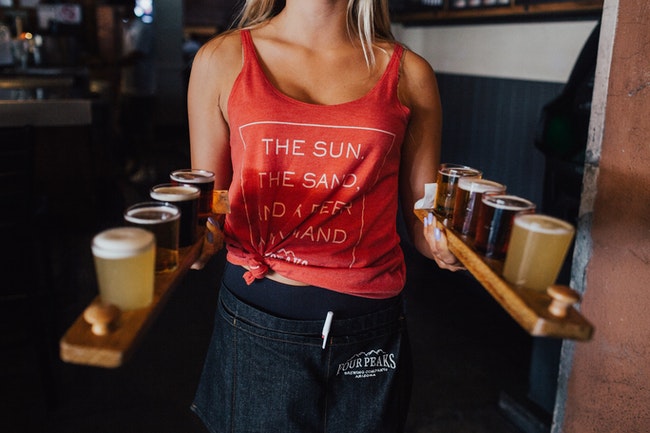 Image Credit
Just because we are in lockdown does not mean you cannot have a lot of fun. There is one thing that all summers should involve, and this is jelly shots. This trend is well and truly taking over and the warmer months ahead give you a great chance to experiment with different fruit flavours. Keeping that in mind, read on to discover more about three of my favourite jelly shot recipes for the summer…
Strawberry Margarita Jelly Shots
If you are looking for ideas of things to do during the lockdown, you should definitely try this recipe out, as it tastes amazing and is perfect for posting some pictures on Instagram! These shots can be served inside a strawberry, which looks cool and eliminates any washing up. You will need to begin by cutting the top off a strawberry and, using a melon scoop, carefully scoop out the inside. It is also a good idea to cut a bit of the bottom of the strawberry so it stands up straight. After this, you should combine boiling water and jelly, preferably strawberry flavoured, with boiling water until it dissolves. Mix in Cointreau and tequila and then stir the mixture. After this, pour it into your strawberry cups and leave to set in the fridge until firm.
Watermelon Lime Jelly Shots
Not only do these shots taste delicious, but they look great too, as you can serve them up as little watermelon segments. For this recipe, you will need mini chocolate chips, vodka, boiling water, watermelon jelly, and limes with the pulp removed. You'll need to add boiling water to the jelly until it has dissolved. After this, stir in about a cup of vodka and pour it into lime halves. Leave this in the fridge for about two hours to chill. After this, cut the limes in half again to create wedges and you can stick chocolate chips in to create the appearance of watermelon pips.
Mimosa Jelly Shots
Mimosa is a well-known champagne cocktail, which would make a great summer jelly shot, with the orange bringing the fruitiness and refreshing qualities and the champagne bringing a touch of luxury. To make this drink you will need one box of orange flavoured jelly or gelatine, as well as champagne, orange juice, boiling water, and triple sec. Simply mix the jelly with the boiling water so that it dissolves. After this, you can add the rest of the ingredients and then leave to set. You may wish to serve this shot in a champagne flute to give it the full effect, but make sure you've got little spoons or something similar handy so people can scoop out the jelly.
So there you have it: three of the best jelly shot recipes to try making while in lockdown. Just because we're stuck at home doesn't mean we cannot have lots of fun (and a bit of booze too!), right?