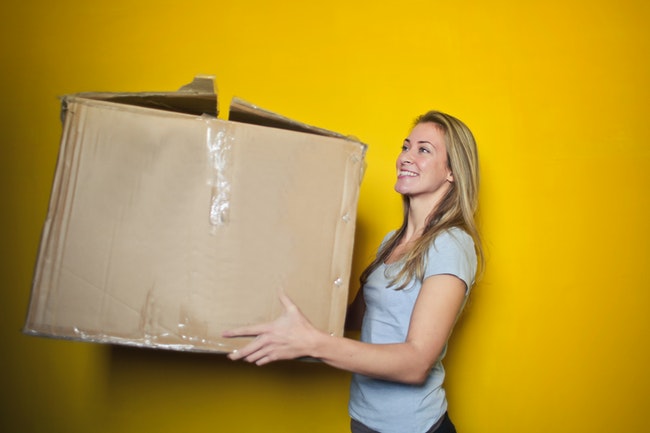 Image Credit
People move around all the time, that's a constant in life. Even more, there are many reasons why they choose to relocate. It could be because of a new job, to be closer to family, or simply a lifestyle upgrade. Regardless of the reason, moving can leave you feeling stressed and not to mention, it can be expensive too. Nevertheless, there a few things movers can do to ease the stress associated with the entire process, and below are some tips to help them out.
1. Research Your New State
The idea of moving to a new state is obviously quite exciting, with the possibility of something new and better in sight. Despite this, don't allow yourself to be caught unaware because with new things come uncertainties and new hurdles to jump.
It is advisable to find out how much taxes you will be paying, the schools in your new state and their costs, among many other things. Once you're armed with this information, you'll be able to plan your budget accordingly. Even more, if you have the time, try and make at least one trip to this new city so you can have a true feel of your new neighborhood and get a head start on learning the lay of the land.
2. Find a Place to Live
Now that you've decided that moving to a new city is the best choice for you, it is time to find a new home. Your choice will most likely be determined by your current status. If your family is growing and you need more space, then you should be looking to secure a bigger house. It's even better if they can match what you're paying in your current city or go lower. Also, make sure the home you choose favors every aspect of your life. Don't get a place that's two hours away from your new office or eons away from your kid's school.
If you are already a homeowner in your current city and are looking to sell your house off, then you should consider using a company that will buy homes for cash. This takes away the hassle of getting a buyer within a short period of time and you can equally use the cash to make plans towards getting your new home immediately. In fact, try your best not to move until you have paid for your new home.
3. Decide on What to Take
This has to be one of the toughest parts for many people – deciding on what to take and what to leave. Especially if you're leaving a childhood home or a place you've lived in for years, everything seems so sentimental and important. An easy way to get through this stage is to see this as an opportunity to purge.
Get rid of things you have never gotten around to using, like that weight bench which will end up taking up space, or an old couch that needs to be replaced. To make it a lot easier, you can organize a yard sale to sell these items off and replace some with better options once you relocate.
When you've made the decision on what to move, you can hire a reliable moving company. If you're moving out of state, you should also consider forwarding your mail and updating your new address with your postal service company. Also, inform the important people in your life. You probably won't see some of your friends again so, let them know that you are moving so you can have a little send-off party.