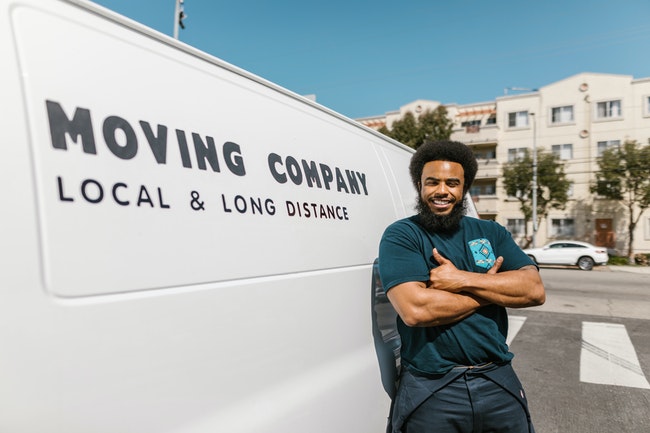 Image Credit
A long-distance move is typically more stressful to handle compared to any other time you need to move home. Not only do you have to pack and move all your stuff, but you're also going hundreds or maybe even thousands of miles away. Trying to get everything organized when your final destination is so far away is often extremely difficult. It's harder to get everything sorted out on the other end because you can't just make a quick trip there. But you can start to organize yourself so that your move goes more smoothly. Here's what you need to do to get yourself in order.
Put a Binder Together
A binder of all of the information that you need for your move can be really helpful if you're trying to get organized. You can have various papers, contracts, and receipts to keep track of, and sometimes you need to find them quickly. And if your long-distance move is an international one, you'll need to make sure you have any visa or customs paperwork available too. Put everything you need in one place, including things like moving checklists, important phone numbers, and things you might need after your move, such as medical records.
Plan Your Trip
You will need to plan your journey to get to your new home, including how you'll be getting there and whether you will be traveling with your possessions. You might decide to hire a moving truck and drive all of your things to your new home. Perhaps you'll hire movers to move your stuff while you drive or fly to your destination. Choosing a date and organizing exactly how your move is going to take place will ensure you've created a solid plan. Don't leave it too late to start making concrete plans for your move.
Arrange Your Movers
Booking your movers is definitely something that you don't want to leave too late. You need to make sure you can find the right company at the right price, and that they're available for your desired date. You will probably want to look for movers that specialize in cross country moving so that they will offer the services and experience that you require. When you're looking for the right company, check that they are fully insured and will protect your possessions. Some companies might also offer useful storage options, which can be helpful when you need to go ahead of or behind your things.
Separate Your Stuff
Moving long-distance can give you a good chance to clean out your home. Rather than move everything you have, including all the junk you should have got rid of a long time ago, you can be more selective about what comes to your new home. Decide what you want to throw out, what to recycle, what to donate, and what to sell. You might also want to put some things in storage if you don't need them right away or don't know what to do with them yet.
Moving long-distance might be stressful but if you start to get organized early, you can make it easier.