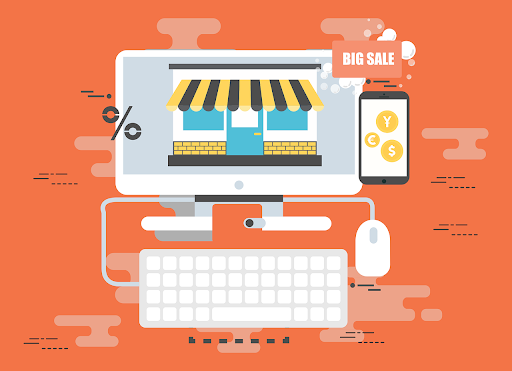 Image Credit
In today's world, it's easier than ever to start your own ecommerce business. Whether you have an excellent idea for a niche market or want to try your hand at online retailing, ecommerce is a great way to go. Most people think they need a ton of money and a lot of experience to start an ecommerce business. This can be true, but you don't need a massive budget or knowledge to get created.. From choosing the right platform to understanding the logistical challenges of running an ecommerce business, you'll learn everything you need to know about starting your own ecommerce business.
Choosing your business model
The first step in starting an ecommerce store is to figure out what kind of business model to choose. There are four main business models for online retailing: Dropshippers, Wholesalers, Brokers, and Direct Sales. While some business models are more suited for specific products or niches, all models have pros and cons.
The best platforms for ecommerce
Thanks to the growth of the internet, you no longer need to own a brick-and-mortar retail store to sell online. That's why there are so many online sales channels and platforms! You can start your own ecommerce business on your website, Shopify, or Amazon's platform. Think about your goals and how each platform fits your business model when choosing a platform. Are you looking to build an audience and make recurring revenue? Or would you like to test the waters and see if ecommerce is right for you? Once you've decided on the right platform, make sure you're using the right tools to run your business. Set up tools like ShipStation and Fulfilled.com to make it easy to set up your dropshipping and dropshipping fulfillment service and use analytics and tracking to optimize your sales and marketing.
What products to sell
When choosing products to sell, think about your industry and your target customers. You can do a lot of market research this way and make sure your products stand out from the crowd. Once you've got a better idea of what you want to sell, look at similar products in your industry and see if you can create something better.
Payment options
When you're starting an ecommerce business, your customers will expect fast and reliable payment processing, so factor this in when looking at the benefits of ACH vs EFT. You can accept cards through ecommerce platforms, but you can also use payment processors. We recommend choosing a payment processor like Stripe, Paytrust, or BB Payments. These platforms let you accept all payment types in one place, streamline your sales and marketing processes, and offer seamless integrations with your ecommerce platform. If you choose to accept credit cards, make sure you're compliant with PCI standards. You can also use an API or accept cryptocurrencies like Bitcoin or Ethereum. You don't have to worry about exchange rates, fees, and chargebacks with cryptocurrencies like Bitcoin. This gives your customers even more payment options and lets you take control of your business's cash flow.
Make it legal
The final step in starting your ecommerce business is to make sure it's legal. There are tons of business models and ways to run an ecommerce business, but you need to make sure they're legal in your region. For example, if you're selling goods in the United States, you'll need to find a business license and follow food and drug regulations. Before you start selling products through your ecommerce business, it's essential to check with your state's tax office and business licensing office to make sure you're following all applicable laws.