It'd be fair to say that your office is never as important as when you work from home. You, more than anyone, need this to be an inspirational place which invites hard work and concentration. After all, if you were going out to work, the mere process of being out of the house would kickstart your brain. You'd likely get dressed, leave the house, and enter an instant workmode.
But, when you work from home, things are different. After all, you don't have the benefit of a commute to work. You could attempt to walk around the block before starting, but it's unlikely you'd feel any benefit. After all, the moment you walk through your front door, your brain is liable to slip back into 'home-mode.' Just like that, you'll be fit for little more than sitting on the sofa and watching Netflix.
That is, of course, unless you manage to create the perfect office space. Get this right, and you'll be able to put your work brain on with ease the moment you enter the room. Get it wrong, and you'll fail to ever make a real go of this work from home thing. No pressure.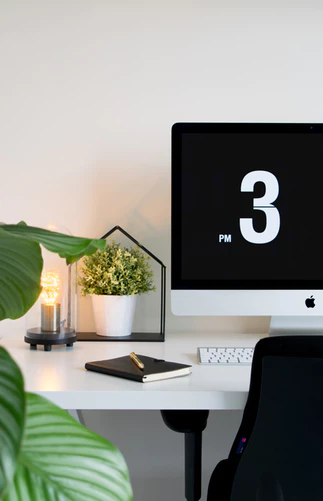 Image Source
Hence why many of us focus so hard on getting this right. We think about decor, desk position, and even minimize our accessories. In extreme cases, we get into the habit of locking the door to ensure our work office stays that way for good. Even just the knowledge your kids have been on your computer could cause ripples in your delicate working mind.
With that in mind, it should come as no surprise that many home workers opt to create offices in areas such as the basement. What could be better for getting away from the rest of the house? Of course, we aren't saying you should move into the cold and dank space currently under your home. But, basement conversions can achieve amazing things.
That's not to say, of course, that an office down below isn't without its issues. To help you decide whether this would be right for you, we're going to look at both the bad bits and the benefits of a basement office set-up.