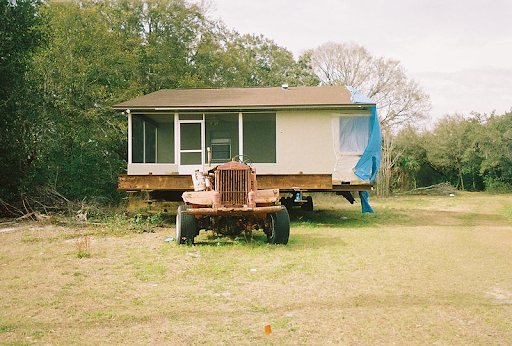 Image Source
Deciding to move house is never easy. As exciting as it may be, it's still going to be difficult to pack up all of your memories and leave, as there's only so much you can take with you. But the time to move doesn't just randomly happen, there's always a reason for it, and if the reason is enough for you to consider moving, then it's definitely not one to be taken lightly.
Change is a hard thing, because while it makes adrenaline and trepidation mix within your body, it's still a hard thing to do. We seem to fear the thought of change because we're worried about what waits for us on the other side. It's essentially fear of the unknown. But that's okay. It's normal, so embrace it. The more you try to block it out, the harder it will be, so acknowledge what is happening, and then you will be able to overcome it.
But if you know that it's time to move your things with Nick's Moving Company and start a new chapter of your life, but you're still trying to find more reasons to confirm that your decision is the right one, here are some more reasons why.
Second chances
A lot of people stress and dwell on things that have happened that they wish didn't, or situations that they've been in that they wished they'd handled differently. We are constantly told not to live in regret, and yet it's a lot easier said than done. But moving means that you are giving yourself another opportunity to create that second chance. You have a do-over to start again and become someone new if that's what you want. You have the power to skip chapters, or rewrite it the way that was intended, but this time with more experience and knowledge than ever before.
New surroundings
After a certain amount of time, as humans, we get bored and look for something new. There's only so long that you can look at the same tree until you've seen it enough times and long for something else. By moving, you are essentially opening up a whole new world for yourself because you can go somewhere that you've never been to before. That way you not only have a new house to live in, and a garden to relax in, but you also have new shops, new parks, new hiking poles, and new routes to walk. This is awfully exciting because it means you get to go off to discover and explore, and you can do this bit by bit, taking as long as you want to unravel your new environment.
So what more are you waiting for? Now you have a couple more reasons as to why moving is a beautiful, refreshing experience, make the most of it and don't allow your nerves to ruin the journey. Remember that it is yours to do whatever you want with.