Being a mother is not only just biological. You may have given birth to a dozen children but it will never make you a mother unless you truly nurtured each one of them, took care of them the best way you know how, and treated them as your own. I'd like to think of it that way because I've seen neglectful mothers and I've seen the nurturing ones, those who really go out of their way to show their children the love a mother has for her child.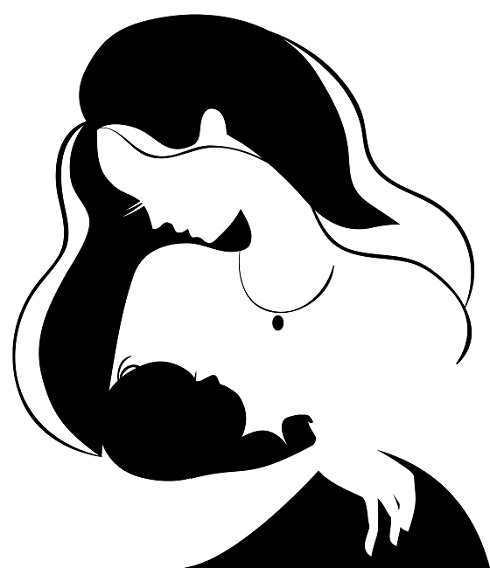 Let me tell you two mothers that I personally know.
This woman came from a broken family. She actually didn't know what being a parent was because she grew up being taken cared of by aunts who were also too busy to really take care of her. She grew up thinking that being a mother was just a part-time job. Her mother was like that to her. She got married, had kids, and was struggling the whole time to be the best mother to her kids. But she did. She didn't know it but she was the best mom her kids knew. No, she wasn't perfect. She had her misgivings, lots of it, but she gave her all. She sacrificed a lot, gave her food when there's not enough, didn't buy anything for herself so her kids would have much. She died young but her kids remembered a great mom who loved her own with all her heart.
Another woman became mom to two kids. She was the best. She served her kids, spared them from household chores, even gave them water when they could easily fetch it themselves. She was a "spoiler" mom, easily the coolest mom, if you wanted one like that. But her kids grew up different. They were good kids but they were too dependent on their mom for everything. Even the oldest one, who was already married, was still dependent on his mom for almost all his family's expenses. She was a great mom but the kind of parenting she applied was questionable. Right?
Both women were great moms. Did they exemplify the kind of Mother you would want to have?
What does it really mean to be a mother? I think both of them did a good job at being a mom. I also think that mothers apply different kinds of techniques in being a mother, depending on what they saw from their own moms. Also, depending on what they feel they should do when faced with situations a mom needs to address.
I am not a mom. I do feel I was one to my siblings since our mom died young. I should say that I did my best in being a mother figure to them but nobody can replace our real mom.
Happy Mother's Day to all the moms and single dads in the world!!!
Love your kids, nurture them, give them the best possible care you can give. Your kids will remember every little affection shown them, not the material things you gave in lieu of being a parent. Keep that in mind.