Days are blending from one to another. It's becoming a bit difficult nowadays to keep track of what day it is and how everyone is doing. We all feel disconnected and disjointed, and it is completely understandable. This lockdown brought about by the novel corona virus is hard on all of us. So, to cheer up your love ones who are in isolation or far away from you, here are three suggestions that you can follow and so with your kids.
Video call with a twist
Get the whole family on board the idea of putting on costumes. Any favorite character is welcome. Just make sure that it is not something scary so as not to cause anxiety to the person or persons you will be video calling.
Imagine getting a video call from Çaptain Jack Sparrow, Princess Leia, Darth Vader, or even from a Disney princess! It will be a treat, that's for sure. Wear your costume, go into position in front of the camera, make sure you have a decent internet connection, and then, make your call.
A video call will bring a big smile to your love ones' faces. It will also be a sure fire way for you to know that the person on the other line is well and alive.
Arts and crafts to send online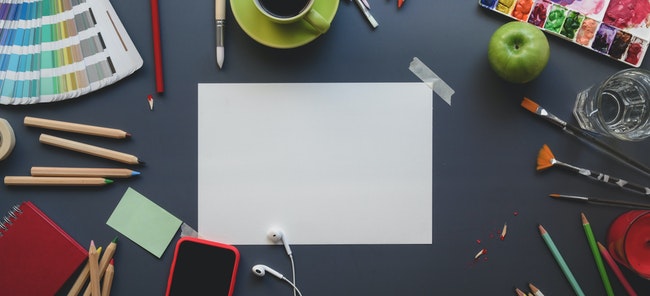 Image Credit
This suggestion will be like killing two birds with one stone. It is understandable how bored everyone is right now, most especially the kids who are ordered to stay put at home. Cabin fever is setting in so to divert their attention, get them on board for an arts and crafts day!
The idea is to create something inspiring for those isolated from their love ones. Maybe, you have a relative who are alone somewhere and in need of some cheering up. Bring out pens, papers, scissors, glue, glitters, washi tapes, and anything else that will bring color to your message. You can also download a digital love svg you can print, cut and put on paper.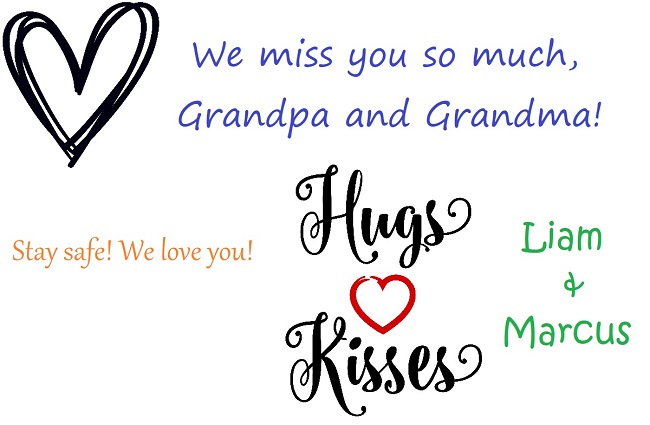 My nephews have been missing their grandparents who are under a quarantine. The simple message above will be sent to their grandparents through email. We used a digital heart svg and hugs and kisses design that we downloaded from Design Bundles. There are so many more designs to choose from.
Creating art will keep the kids busy for some time and it will also be a great way to keep the spirits of your love ones up when they see what the kids made for them.
Create a video blog
It seems to be the biggest hit among people of all ages these days. Video blogging! Create a video and then upload it online for everyone to watch and enjoy.
One or a few members of the family can be on board this idea. Create a video content for the frontliners. Thank the medical workers, delivery personnel, garbage collectors, supermarket personnel, and everyone who are still outside and working for us to be able to function in the most normal way possible. A simple message will do. Or even a simple thank you and clapping will be bring a smile to those who will see the video.
There are so many other ways to spread love and joy amidst this lockdown. The three suggestions above are just the tip of the iceberg. You can surely come up with a dozen or so more ways to spread cheer in these trying times.
What's important is for all of us to stay at home, stay healthy, and stay put so the virus will die a natural death very, very soon.