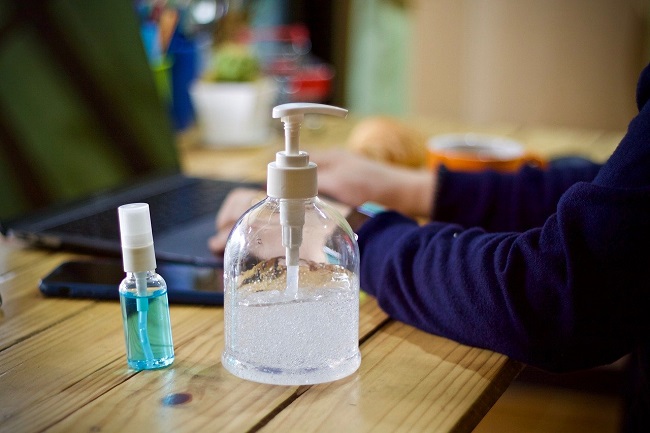 Image Credit
In the last few months the world has been turned upside down. The COVID-19 healthcare crisis has changed everything in our lives. One of the areas that it has affected the most has been the workplace.
With workers unable to share a space, non-essential businesses have had to close their doors. Those that have been able to, have adapted by asking employees to work from home.
Working from home has its benefits, especially when social distancing and isolation are such major issues. Working from home can lead to improved productivity, and it can help your business remain flexible to challenges.
But the issues associated with working from home include challenges surrounding communication and collaboration, and concerns over cybersecurity.
In this article we'll talk about how you can meet all of these challenges head-on with the right software.
Collaboration
When you share an office space it's easy to collaborate. But when your workforce is spread out and is completely isolated, it can be a challenge to work with other people effectively.
The right software can help this. Firstly, by making use of Cloud Services and Solutions you can work together on the same documents in real-time. All of the changes that anyone makes, will be visible on the other person's screen. All of the work will be stored safely on the cloud.
Email is a way of communicating collaboratively, but it's not effective. Because emails tend to be long-form they lack immediacy.
Using a tool such as Slack, you'll be able to quickly engage with other members of the team and share ideas quickly.
Communication
In addition to using services such as Slack to communicate, one way that your business can stay effective and productive is by having regular meetings. Servies such as Zoom are great for this as they offer the ability to host meetings with multiple participants.
Try and keep regular meetings. Maintain a schedule as you might when you were in the office. Given the change in circumstances, it may be productive to host more meetings and include the wider team where possible.
Cybersecurity
One of the biggest concerns you will face will be that of cybersecurity.
Hackers and cybercriminals have increased their activity levels throughout the COVID-19 crisis and as a result, cybercrime has gone up. There is a very good reason that this has happened. Working from home puts your business' data at risk. Home networks are far easier to hack than you might find in the workplace.
In order to avoid attacks on your home network, you should install a virtual private network. This will provide you with an increased level of security.
In addition to this, you should also hire a managed service provider. By outsourcing your IT support, you'll get around the clock support. Your MSP will be able to spot any vulnerabilities in your network and they can work to address them. They will also be able to help you to put disaster recovery plans in place that will help you in case of the worst.