Being lucky enough to own a lot of possessions is one thing, but having enough room to store all your possessions is another. Over 25% of Americans admit to having challenges when it comes to household clutter. But not everyone can afford to move into a more spacious house. Plus, bigger spaces are not necessarily the solution to cluster problems. If you feel your abode is currently a mess, consider some of the following space-saving tips to make life at home, or the office organized and clean.
1. Lofty Ideas
This idea is perfect for small homes or offices that have the benefit of high ceilings. You can take advantage of the high ceiling by building lofts. At home, you can build a loft for use as an extra bedroom or living space (depending on how large the space is). Most people living in studio apartments have found this idea to be very helpful, as it helps to separate your private space from the rest of the apartment. In your office, the loft can house some important documents or even an extra office space.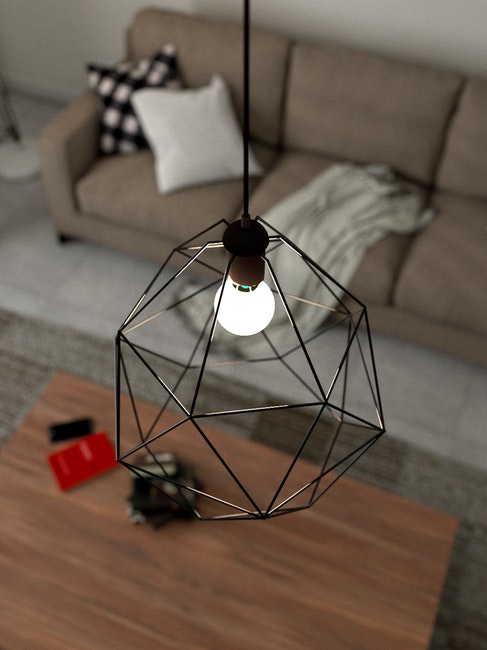 Image Credit
2. Pull-out Tray Tables
This is especially beneficial for those who work from home and require some workspace. Installing a sliding table is an excellent way of creating a workspace at home. The great thing about slide tables or pull-out trays is that you can install it anywhere in your home – whether in your kitchen, bedroom, or living area. The only extra thing you'll need is a chair to tuck under your table. Once you're done with work, you can take the chair out of the way. If you already have a small table for work, you can boost the amount of space you have by attaching a roll-out desk. You can slide this desk out of your table to give you more room to work. And slide it back in when you are done.
3. Wall Shelves
If your floor looks a mess with too much stuff, you can create enough space by building wall shelves. Wall shelves, when done properly, offer more than just a storage platform. They also add to the character and style of the room. The idea can even extend into your bedroom or wardrobe. With the latter, all you need to do is to add a few more shelves if the space is available. Or, you can extend the length of your wardrobe by attaching extra shelves to it. Your home-based working space will also receive a lot of boost with the addition of a wall shelf. It will also help to avoid clusters and make it less difficult to organize your stuff. In the office, wall shelves can provide extra space for files or even picture frames.